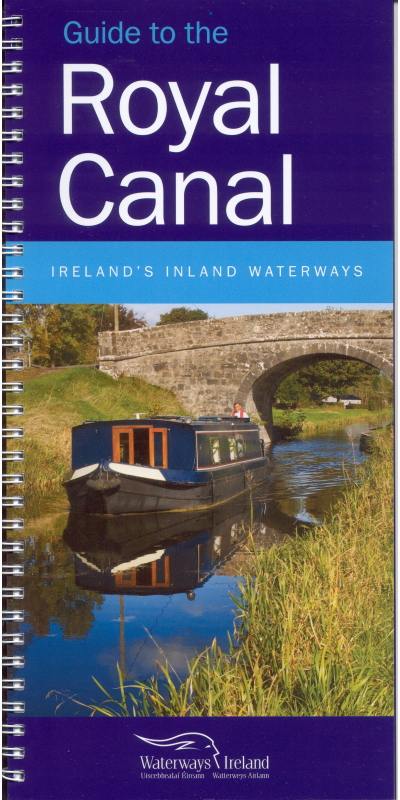 New Guide to the Royal Canal
We've just taken delivery of a stock of the new Guide to the Royal Canal.  This latest edition has been extensively revised by Waterways Ireland in  Association with IWAI and comes in a larger form factor (approx 150mm x  297mm)  – bigger print too – than the old version and contains a wealth of  detail in addition to the basic navigation information.
Click Picture for more details.  Priced at 10.20Euro each plus P&P
We've also taken delivery of some copies of Ruth Delany's books:
see:   "Ireland's Inland Waterways – Celebrating 300 Years"
and    "The Grand Canal of Ireland" Respectively.
We had been told these were no longer available but we managed to track down a dealer with a stash !
Quelle:  IWAI  Colin Becker