MARINE NOTICE, No. 60 of 2016
All Navigations
Dangers on Swimming in the Navigation
Waterways Ireland wishes to advise the public on the dangers of swimming and diving in and around navigation infrastructure such as bridges, locks, weirs, pontoons and harbour jetties.
The possibility of a swimmer being struck by a vessel, its propeller or being run over is ever present while powered craft are manoeuvring at such locations. Swimming is therefore prohibited at these locations.
C.J.Lawn, Inspector of Navigation, 31 May 2016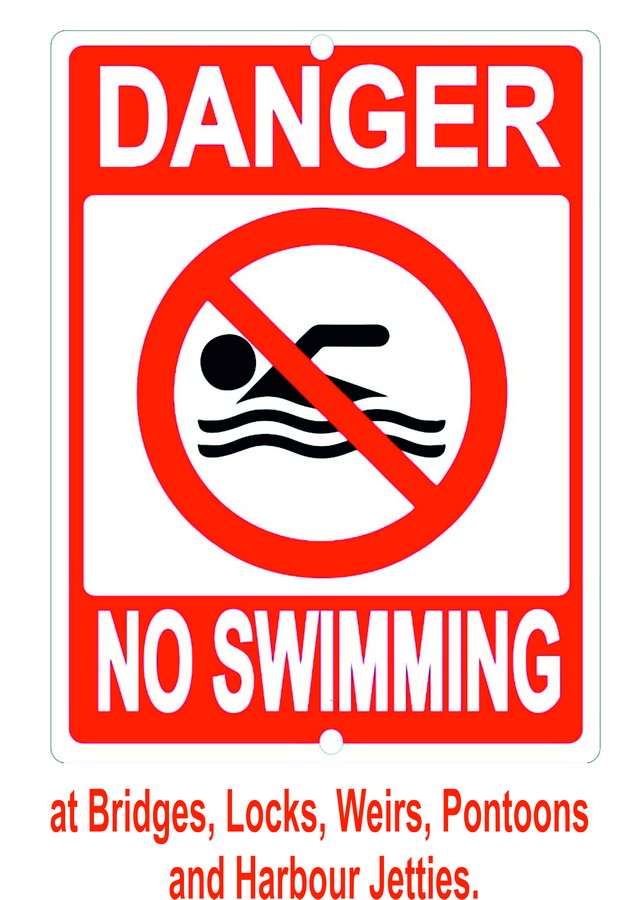 Keine Kommentare »
RSS feed for comments on this post.
Leave a comment
Du musst angemeldet sein, um einen Kommentar abzugeben.