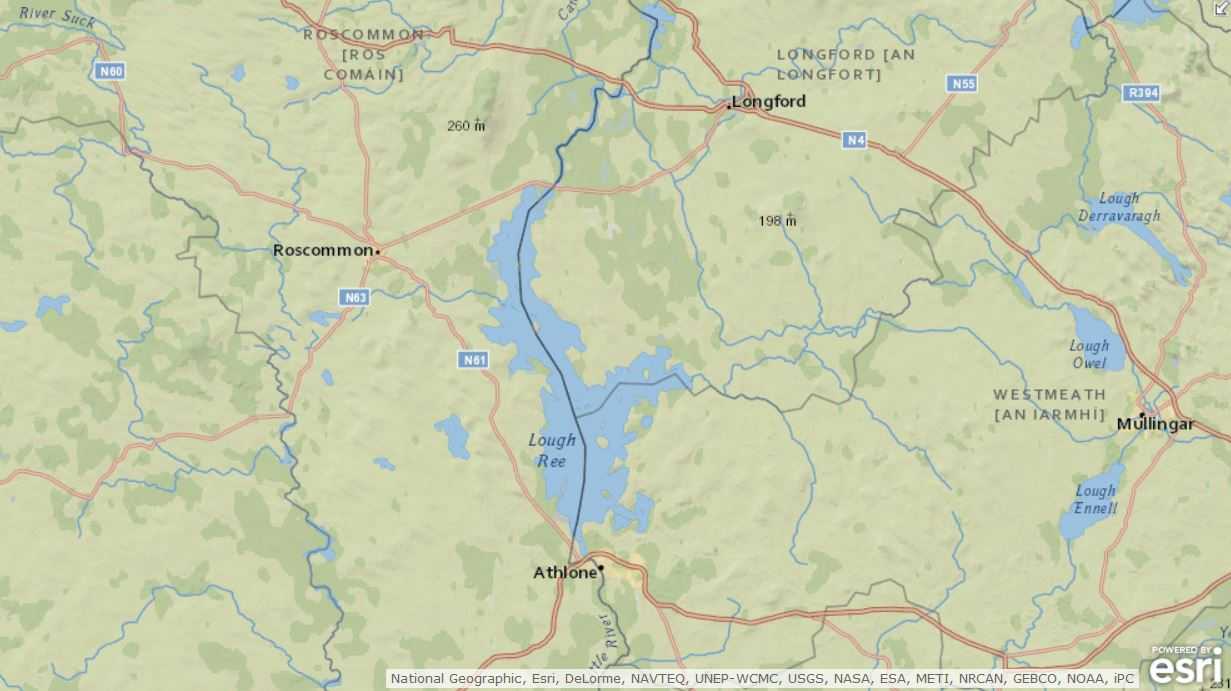 MARINE NOTICE, No 127 of 2014
Shannon Navigation

Lough Ree Area

Airborne Geophysical Survey
Waterways Ireland has been advised of the following:
The Geological Survey of Ireland is conducting an airborne geophysical survey – the Tellus North Midlands project. Please find attached a map indicating the scheduled flying zones for the week ahead.This map is for indicative purposes only. Flight plans are subject to change at short notice.
See www.tellus.ie for up-to-date flight lines on an interactive map with aerial imagery and map details, or freephone 1800 303 516.
Please get in touch if you require more detail on when and where the survey aircraft will operate in your area.
The aircraft will fly at an altitude of 90m in rural areas with an instrument towed beneath the aircraft at an altitude of approximately 45m.
The aircraft are C208B Cessna Grand Caravan planes with registrations ZS-FSA and ZS-SSA.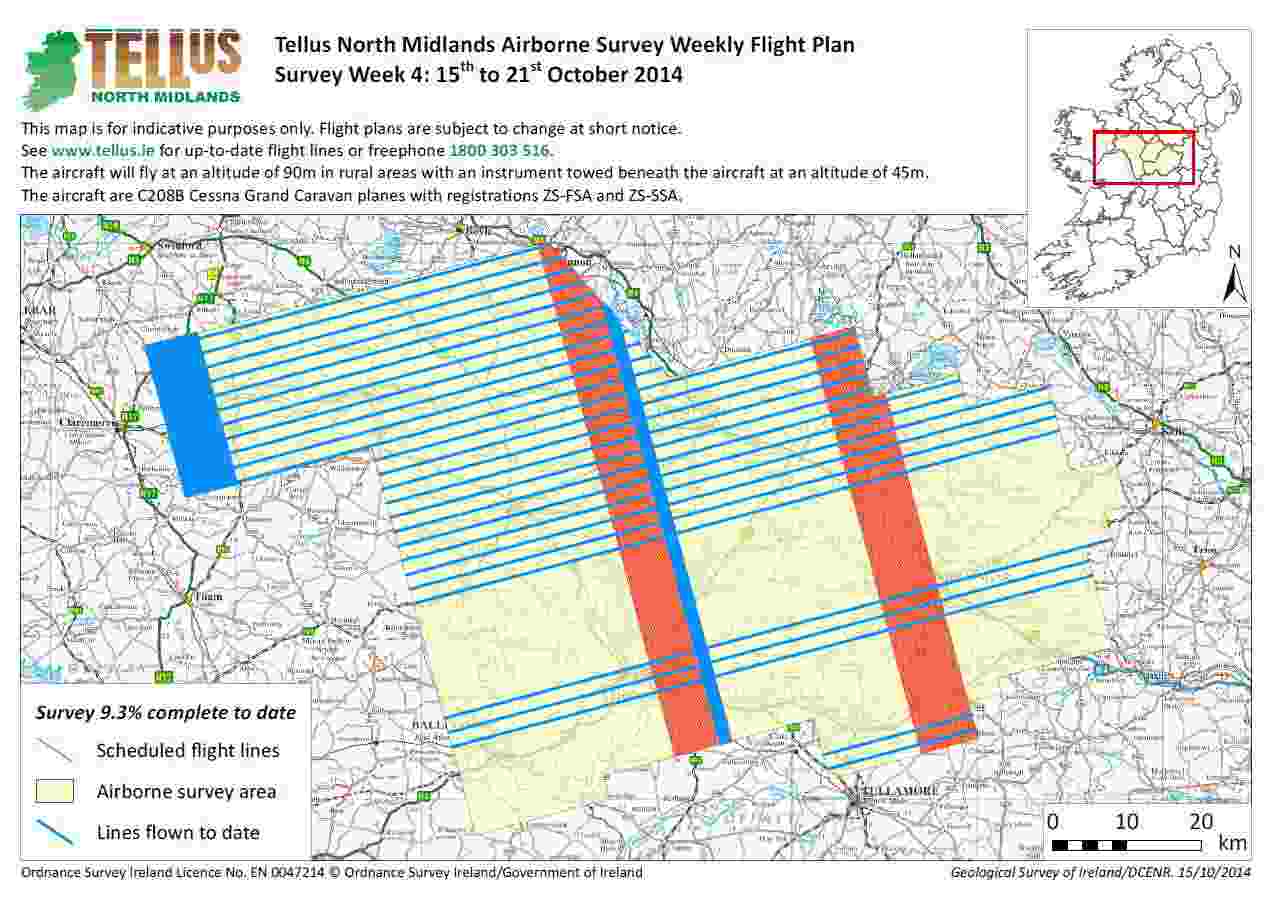 C.J.Lawn, Lt Cdr (rtd), Inspector of Navigation, 14 Oct 2014