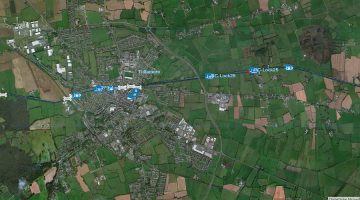 GRAND CANAL
Reduction in Water Levels and Restriction to Navigation
Waterways Ireland wishes to advice all users of the Grand Canal – Tullamore – between Locks No. 25 and 27 that water levels will be lowered from 14th January to 17th March in order to facilitate deep gate replacement at Boland's Lock – 26th Lock. Navigation will be severely restricted at this time.
Vessels moored on this level are advised to re-locate to the 23rd Level (between Locks 23 and 24) where soft bank moorings are available.
Waterways Ireland thanks it customers for their cooperation in this matter.
Patrick Harkin, Inspector of Navigation, 07 Jan 2019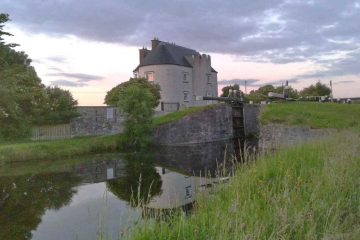 Senkung des Wasserspiegels und Einschränkung der Schifffahrt
Waterways Ireland möchte allen Benutzern des Grand Canal – Tullamore – zwischen den Schleusen Nr. 25 und 27 mitteilen, dass der Wasserstand vom 14. Januar bis 17. März gesenkt wird, um den Austausch des tiefen Tores an der Boland-Schleuse-26 vollziehen. Die Navigation wird zu diesem Zeitpunkt stark eingeschränkt sein.
Schiffen, die auf dieser Ebene anlegen, wird empfohlen, sich in die 23. Ebene (zwischen den Schleusen 23 und 24) zu begeben, wo weiche Uferverankerungen zur Verfügung stehen.
Waterways Ireland dankt seinen Kunden für die Zusammenarbeit in dieser Angelegenheit.