Donal Bolan hat speziell für die Navigationsbeschreibung der Historischen Schifffahrt auf Lough Derg, eine historische Karte gezeichnet, derren Entwicklung jetzt abgeschlossen ist. Er wird diese Karte im Mountshannon Hotel am Freitagabend, den 25. November ab 20:00 Uhr der Öffentlichkeit präsentieren. Mitwirkende sind unter anderem Dick Warner sowie Brain Goggin.
Das Team "Wasserrausch" hat Anfang Oktober Donal an Bord von James & Mary in Mountshannon besucht und konnten dabei seine neue und sehr interessante Historische Navigationskarte des Lough Derg sehen, die fast fertig war, um demnächst in Druck zu gehen.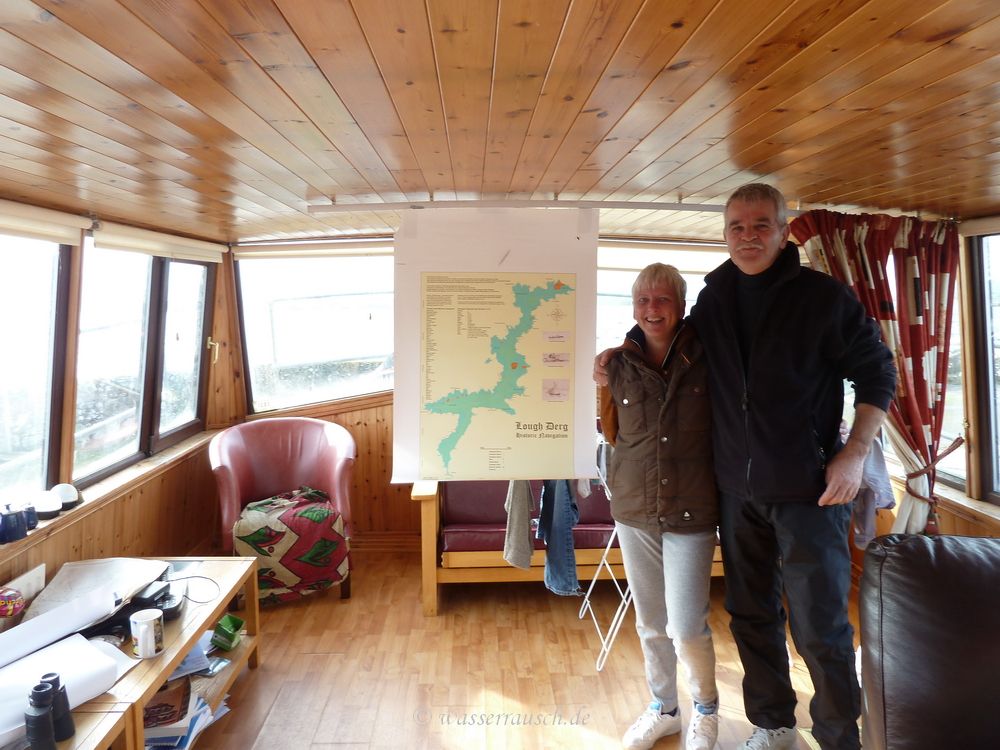 Good luck Donal, for your presentation and many thanks for the invitation.
Übrigens, zum neuen Reisebericht des Team Wasserrausch geht es hier demnächst: