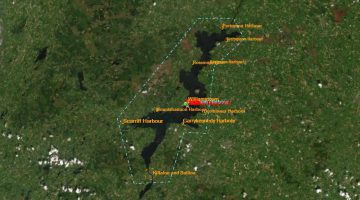 MARINE NOTICE, No 67 of 2016
Shannon Navigation
Lough Derg
Inland Fisheries Ireland (IFI)
Fish Stock Survey
Waterways Ireland has been advised by Inland Fisheries Ireland (IFI) that a fish stock survey will take place, commencing on Mon 13 Jun, on Lough Derg (See attached map).
There will be 170 sampling sites in total and most survey nets will be set on the bottom of the lake.
However, there will be surface floating nets, 30m and 220m in length, also set during the survey. Every effort will be made to set these from late evening to early morning to avoid routine boating traffic. The nets will be marked with large orange buoys and where possible navigable channels leading to harbours will be avoided.
The vessels associated with the survey will not hamper navigation.
Masters are requested to keep a sharp look out for the net marker buoys when on passage to avoid running any entanglement.
Waterways Ireland thanks its customers for their cooperation in this matter.
C.J.Lawn, Inspector of Navigation, 9 Jun 2016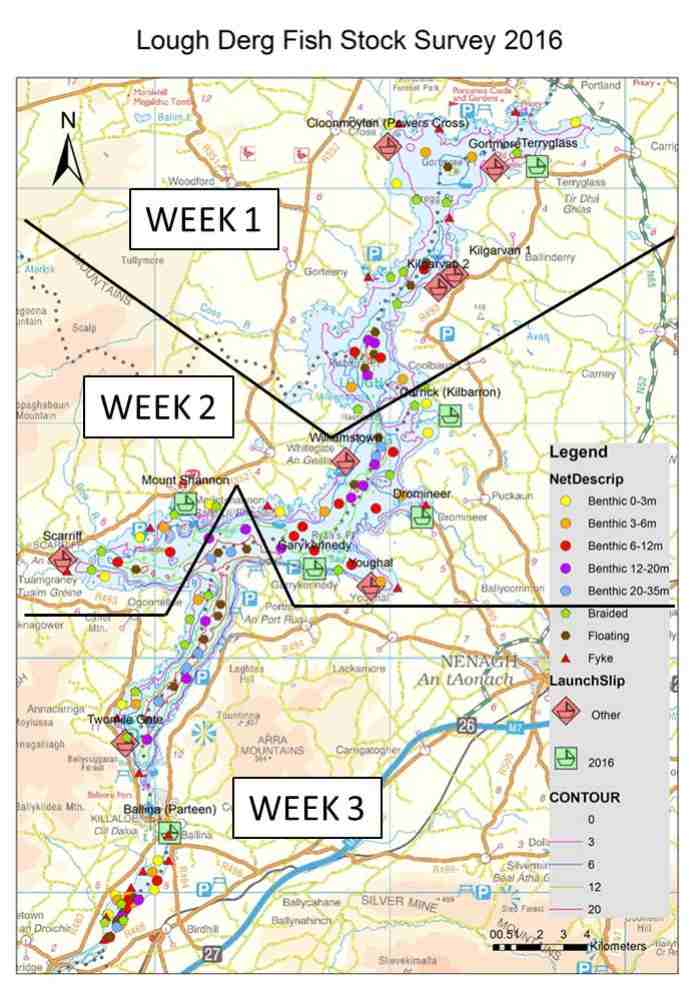 Inlandfischerei Irland (IFI) Fischbestandserhebung
Waterways Ireland wurde von der Inlandfischerei Irland (IFI) informiert, dass am Montag, den 13 Juni, am Lough Derg (siehe beiliegende Karte) eine Fischbestandserhebung stattfindet.
Es werden 170 Messstellen insgesamt sein und die meisten Prüf-Netze werden auf den Grund des Sees gesetzt werden.
Es werden jedoch auch an der Oberfläche schwimmende Netze, die 30m und 220m lang sind, auch während der Erhebung ausgelegt . Jede Anstrengung wird vom frühen Morgen bis zum vom späten Abend gemacht werden, um eine Einstellung des Routine Bootsverkehrs zu vermeiden. Die Netze werden mit großen orangefarbenen Bojen markiert und wo Fahrrinnen zu den Häfen führen, werden sie nach Möglichkeit vermieden. Schiffe die mit der Bestandserhebung involviert sind, werden nicht Navigation behindern.
Schiffsführer werden gebeten, ein scharfes Auge auf die Netz-Markierungsbojen zu haben, um jede Gefahr der Verwicklung zu vermeiden.
Waterways Ireland dankt seinen Kunden für die gute Zusammenarbeit in dieser Angelegenheit.