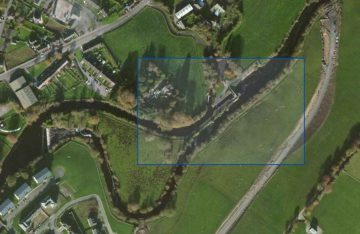 MARINE NOTICE, No 85 of 2017
Shannon-Erne Waterway
High Water Levels
Flooding at Locks
Marine Notice No 83 /2017 refers. Waterways Ireland wishes to advise masters and owners of vessels as to the condition of lead-in / landing jetties on the Shannon-Erne Waterway after recent heavy rainfall and high water levels:
– Lock 1 & Locks 4 to 16 are operating as normal
– Locks 2 & 3 are operational but have flooding to their lower landing jetties.
Boaters are advised to proceed into the lock chamber if the gates are open and to contact the Ballyconnell Waterway Patroller for assistance if they are not on mobile number 087 260 3662.
Masters should be aware of hazards related to the current high water levels:
– Reduced air-draft at bridges
– Increased flow rates
– Difficulties discerning the navigation channel
– Submerged obstacles including navigation markers
– Submerged jetties
Waterways Ireland thanks its customers for their cooperation in this matter.
C.Lawn, Inspector of Navigation, 28 Aug 2017