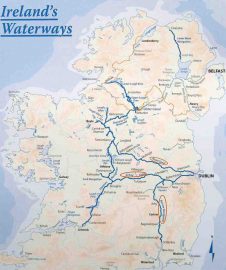 ROYAL AND GRAND CANALS
BOAT PASSAGES IN / OUT OF DUBLIN
Further Information
Marine Notice No 10 of 2015 refers. Waterways Ireland wishes to advise that there will be no further boat passages arranged into or out of Dublin until the 2016 boating season except in exceptional circumstances.
Newcomen Bridge lift dates will be advised in the New Year; should anyone wish to request particular lift dates to facilitate events please forward these for consideration to the:
Eastern Regional Office- tel: 01 868 0148
or email: dublincanals@waterwaysireland.org
For any other updates please contact the Eastern Regional Office or the Waterways Inspectorate.
Charles J. Lawn, Inspector of Navigation, 8 Dec 2015