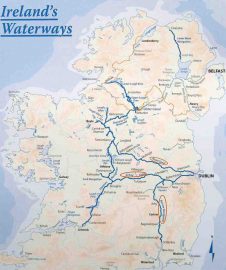 Grand and Royal Canals
Boat Passage in and out of Dublin
In accordance with earlier Marine Notice 7/2017 Waterways Ireland wishes to confirm that no further boat movements will be organised into or out from Dublin East of Lock 12 on the Grand and Royal Canals until the 2018 season.
The Grand Canal will shortly be closed for works in the Bluebell area, and water levels will be reduced for the winter season.
Waterways Ireland apologies for any inconvenience this may cause its customers and thanks their customers for their understanding in this matter.
Shane Anderson, Lt Cdr (rtd), Assistant Inspector of Navigation. 16 Sep. 2017