Das Black-Lough ist einer der schönsten  Ankerplätze an Lough Derg. Die Anfahrt erfolg hinter Illinamore so wie man es auf der Karte im Link sehen kann. Nur einfach das Bild der Karte anklicken, dann hat man die Übersicht über den Kurs. Übrigens, das Logfile das man sieht ist die Anfahrt die wir gewählt hatten in Begleitung mit Fergal beim CIC der Derg-Branch. Der Weg ist sehr sicher, nur die Tiefe der Einfahrt ist zu checken ob diese nicht versandet ist. Ich glaube aber da in einem privaten Anleger an einem Seitenkanal des Black-Loughes es Privatbooter gibt mit über 40 Fuß Booten (der Hafen ist auf der Karte zu sehen), dürfte es kein Problem geben, die Einfahrt wird konstant sauber gehalten.
Trotzdem gilt, "Vorher immer den Vermieter fragen, und die Karte dient nicht zur Navigation nur zur Information".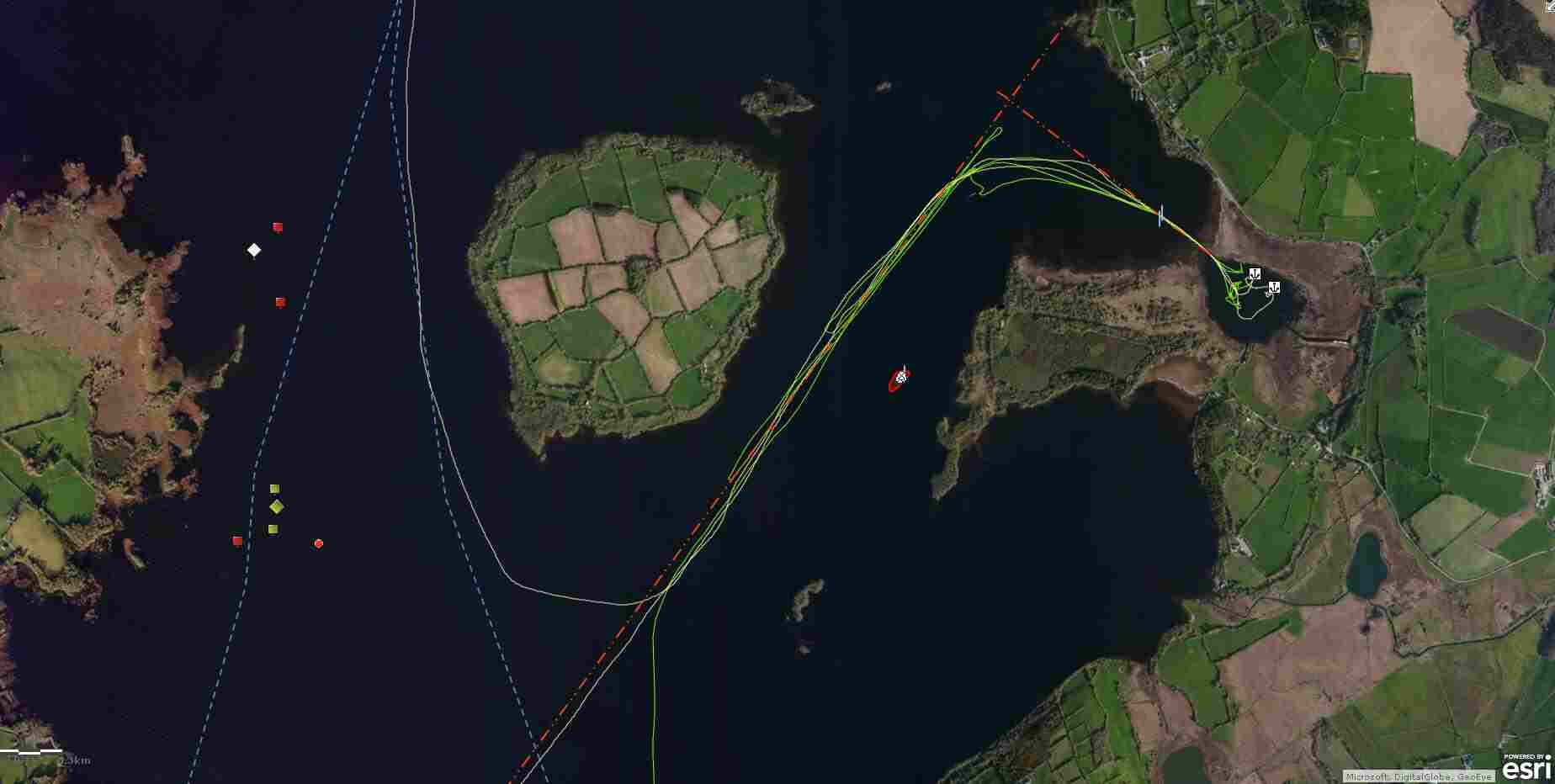 | | |
| --- | --- |
| Black-Lough-Einfahrt | Im Black-Lough vor Anker |
| Black-Lough-Raffting | Black-Lough-Ausfahrt |
Anchoring in Black-Lough on Lough Derg
Black Lough is one of the most beautiful anchorages on Lough Derg. The approach is behind Illinamore as you can see on the map in the link. Just click on the picture on the map to get an overview of the course. By the way, the logfile you can see is the route we had chosen in company with Fergal at the CIC of the Derg-Branch. The way is very safe, only the depth of the entrance has to be checked if it is not silted up. But I think there are private boats in a private jetty at a side channel of the Black-Lough with more than 40 feet (the harbour can be seen on the map), so there should be no problem, the entrance is kept constantly clean.
Nevertheless, "Always ask the Owner first, and the map is not for navigation for information only".