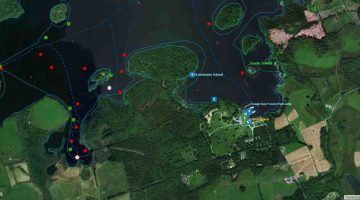 MARINE NOTICE, No. 65 of 2015
SHANNON NAVIGATION
Lough Key Area
Lifting of Boil Water Notice
Marine Notice No 38 of 2013 refers and is now withdrawn.
Waterways Ireland has been further advised by Irish Water & Roscommon County Council of the following:
On the advice of the Health Service Executive, Irish Water and Roscommon County Council issued a boil water notice for the Boyle/Ardcarne Water Supply in May 2013 and on the Hughestown Water Supply on the 8th April 2015.
Irish Water and Roscommon County Council wish to notify consumers, following advice from the Health Service Executive, that Irish Water and the Council are now in a position to remove the boil water notice with immediate effect.
Everyone, except those with impaired immune systems, can now resume normal use of the water supply for drinking, food preparation and brushing of teeth. Persons with impaired immunity should consult their GP before resuming normal use of the water supply.
Irish Water and the Local Authority/Health Service Executive Water Liaison Group will continue to meet and will review ongoing process control, monitoring and testing of the drinking water supply.
The Irish Water Customer Contact Centre (1890 278 278) is available to answer customer queries in relation to this water notice. Further information is available on the www.water.ie.
Irish Water and Roscommon County Council acknowledge the patience, cooperation and assistance of the general public during the period of the boil water notice and greatly regret any inconvenience caused to householders and the business community.
Areas that were affected:
Boyle Ardcarne Regional Water Supply Scheme:
The areas affected are Boyle town and surrounds including Killaraght, Rockingham, Knockvicar, Cootehall, Tarmon Road, Kiltycreighton, Crossna, Derrycashel, Moigh, Carrigeenroe, Battlebridge and Ardcarne and semi private group water schemes served by the Boyle Ardcarne Scheme.
C.J. Lawn, Inspector of Navigation, 25 May 2015