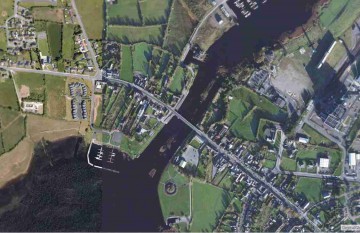 MARINE NOTICE, No. 20 of 2023
Shannon Navigation
Ballyleague
Closure of Navigation
Repairs to Overheard Power, Lines on Thursday 6th April 2023
Waterways Ireland wishes to advise Masters of vessels and water users of the Shannon Navigation that overhead line repair works will take place at Ballyleague on Thursday 6th April 2023.
To enable the repair works to be completed, the navigation channel will be temporarily closed on the morning of Thursday 6th April 2023 for 2 hours.
There will be safety boats in place for the duration of the repair works. Masters of vessels are requested to observe the instructions of safety boat crew during this repair work.
Waterways Ireland thanks all vessel owners and operators for their co-operation in relation to this matter.
P Harkin, Inspector of Navigation, 23 March 2023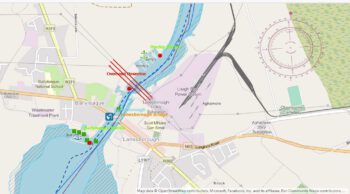 Schließung der Navigation
Reparaturen an überlasteten Stromleitungen, Donnerstag, 6. April 2023
Waterways Ireland möchte die Kapitäne von Schiffen und die Wasserbenutzer der Shannon Navigation darauf hinweisen, dass am Donnerstag, den 6. April 2023, in Ballyleague Reparaturarbeiten an Freileitungen durchgeführt werden.
Damit die Reparaturarbeiten abgeschlossen werden können, wird die Fahrrinne am Donnerstag, den 6. April 2023, morgens für 2 Stunden vorübergehend geschlossen.
Für die Dauer der Reparaturarbeiten werden Sicherheitsboote vor Ort sein. Die Kapitäne der Schiffe werden gebeten, den Anweisungen der Besatzung der Sicherheitsboote während der Reparaturarbeiten Folge zu leisten.
Waterways Ireland dankt allen Schiffseignern und -betreibern für ihre Kooperation in dieser Angelegenheit.