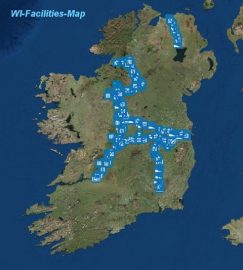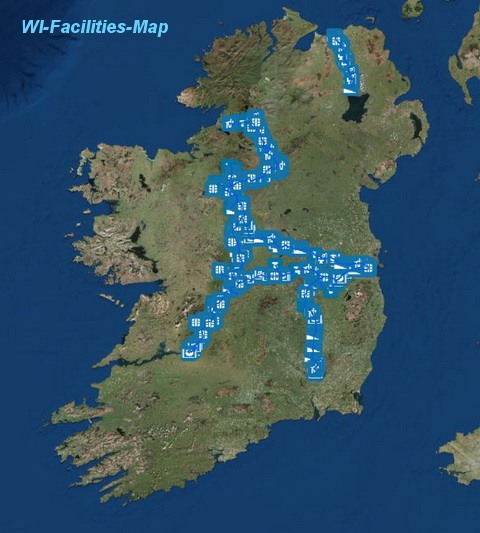 General Marine Notice
Prohibition on use of Marked Gas Oil on Personal Pleasure Craft from 1st Jan 2020
Waterways Ireland wishes to inform masters and owners of vessels that the Department of Finance in the Republic of Ireland intends changing the law regarding the use of Marked Gas Oil (MGO) in Private Pleasure Craft from 1st January 2020. The change is subsequent to an EU ruling against Ireland regarding the use of MGO on pleasure craft. The Department of Finance will propose an amendment to the Finance Act 2019, once the amendment is enacted, the use of MGO as a propellant by private pleasure craft will be illegal. The practical repercussions of this are that private pleasure craft will need to use auto diesel as a propellant.
EU Directive 2003/96 defines "private pleasure craft" as "any craft used by its owner or the natural or legal person who enjoys its use either through hire or through any other means, for other than commercial purposes and in particular other than for the carriage of passengers or goods or for the supply of services for consideration or for the purposes of public authorities".
In simple terms the change to the law means that private and hired pleasure craft operating in the Republic of Ireland must use auto-diesel from 1st January 2020. Commercial and public authority craft are exempt from the requirement.
Further information can be obtained from the Office of the Revenue Commissioners.
Waterways Ireland thanks its customers for their cooperation.
P Harkin, Inspector of Navigation, 21 December 2018
| | |
| --- | --- |
| Refuelling Lough Erne ABC | Refuelling Lough Ree PQ |
Allgemeine Marine-Benachrichtigung
Verbot der Verwendung von markiertem Gasöl auf persönlichen Freizeitfahrzeugen ab dem 1. Januar 2020
Waterways Ireland möchte die Kapitäne und Schiffseigentümer darüber informieren, dass das Finanzministerium der Republik Irland beabsichtigt, das Gesetz über die Verwendung von Marked Gas Oil (MGO) in Private Pleasure Craft zum 1. Januar 2020 zu ändern. Die Änderung folgt auf ein EU-Urteil gegen Irland über die Verwendung von MGO auf Sportbooten. Das Finanzministerium wird eine Änderung des Finanzgesetzes 2019 vorschlagen, sobald die Änderung in Kraft tritt, wird die Verwendung von MGO als Treibstoff für private Sportboote illegal sein. Die praktischen Auswirkungen daraus sind, dass private Sportboote Auto-Diesel als Treibmittel verwenden müssen.
Die EU-Richtlinie 2003/96 definiert "private Sportboote" als "alle Boote, die von ihrem Eigentümer oder der natürlichen oder juristischen Person, die ihre Nutzung entweder durch Vermietung oder durch andere Mittel genießt, für andere als kommerzielle Zwecke und insbesondere nicht für die Beförderung von Personen oder Gütern oder für die Erbringung von Dienstleistungen gegen Entgelt oder für die Zwecke von Behörden genutzt werden".
Einfach ausgedrückt bedeutet die Gesetzesänderung, dass private und gemietete Sportboote, die in der Republik Irland eingesetzt werden, ab dem 1. Januar 2020 Autodiesel verwenden müssen. Gewerbliche und behördliche Boote sind von der Anforderung ausgenommen.
Weitere Informationen erhalten Sie beim Amt der Finanzverwaltung.
Waterways Ireland dankt seinen Kunden für die Zusammenarbeit.