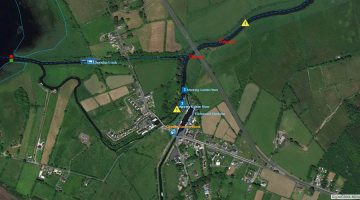 MARINE NOTICE, No. 76 of 2022
Royal Canal
Clondra – Richmond Harbour – Canoe Polo

Navigation and Mooring Restrictions
Sat 30th July & Sun 31st July 2022
Waterways Ireland wishes to advise all masters of vessels and users of the Royal Canal, of navigation and mooring restrictions in Richmond Harbour to facilitate a canoe polo competition on Saturday 30th July & Sunday 31st July 2022 between 08.30 and 17.30 daily.
No vessels should moor in the harbour during this time.
Please note, in the interest of Health & Safety it will not be possible for vessels to enter or exit the harbour during the event.
Waterways Ireland takes this opportunity to thank its customers for their co-operation with these arrangements.
P Harkin, Inspector of Navigation, 26 July 2022