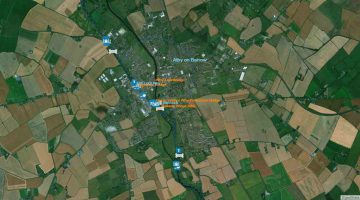 MARINE NOTICE, No. 52 of 2022
BARROW NAVIGATION
ATHY
Waterways Ireland TriAthy Triathlon Event,
4th – 5th June 2022
Waterways Ireland wishes to advise masters and owners of vessels that the swim element of the above event will take place in Athy on Saturday 4th June from 0730hrs until 1230hrs & Sunday 5th June from 0900hrs until 1230hrs.
Masters are requested to proceed at slow speed and with minimum wash when passing this section of the river and heed any instructions issued by the event marshals and in particular to keep a look-out for swimmers in the water.
Masters are also advised that the run element of the above event will take place from 1000hrs until 1500hrs in the Ardreigh Lock area. To facilitate the run, the lock will be closed for this period each day.
Waterways Ireland thanks its customers for their cooperation in this matter.
Patrick Harkin, Inspector of Navigation, 01 June 2022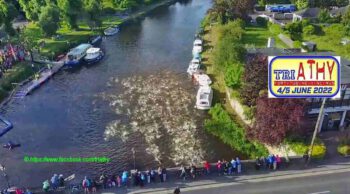 ATHY Barrow Navigation
Waterways Ireland TriAthy Triathlon Veranstaltung, 4. – 5. Juni 2022
Waterways Ireland möchte Kapitäne und Schiffseigner darauf hinweisen, dass das Schwimmelement der oben genannten Veranstaltung am Samstag, den 4. Juni von 7.30 Uhr bis 12.30 Uhr und am Sonntag, den 5. Juni von 9.00 Uhr bis 12.30 Uhr in Athy stattfinden wird.
Die Kapitäne werden gebeten, bei der Durchfahrt dieses Flussabschnitts mit langsamer Geschwindigkeit und möglichst wenig Wasser zu fahren und die Anweisungen der Streckenposten zu befolgen und insbesondere nach Schwimmern im Wasser Ausschau zu halten.
Die Masters werden außerdem darauf hingewiesen, dass der Lauf der oben genannten Veranstaltung von 1000 bis 1500 Uhr im Bereich der Ardreigh-Schleuse stattfinden wird. Um den Lauf zu ermöglichen, wird die Schleuse für diesen Zeitraum täglich geschlossen sein.
Waterways Ireland dankt seinen Kunden für ihre Kooperation in dieser Angelegenheit.