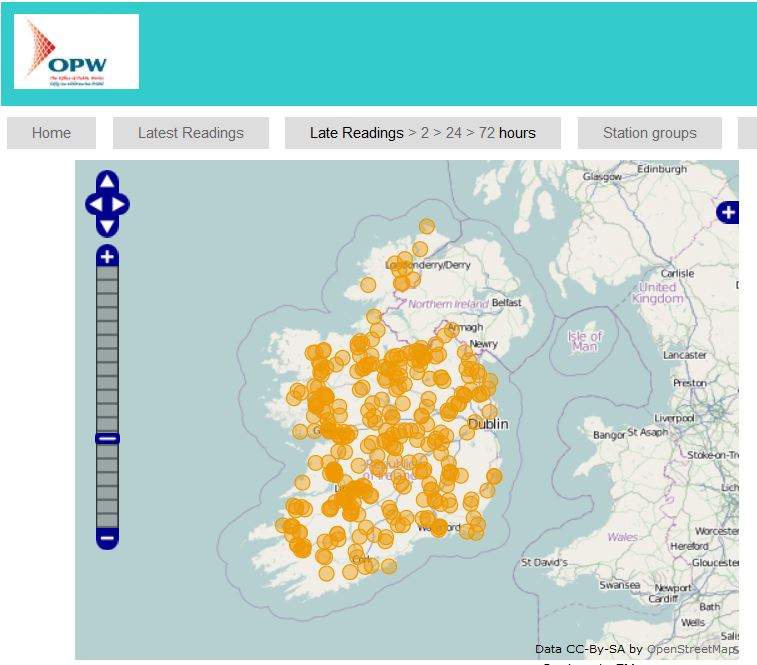 Website provided by the Office of Public Works
Durch einen klick auf das Foto links wird man auf der Website "Waterlevel.ie" geleitet.
Die
"Waterlevel.ie"
Website bietet Ihnen mit Echtzeit Zugriff auf Daten, die von dem Office of Public Works (OPW) hydrometrischen Netzwerk aufgezeichnet wurden. Der Schwerpunkt der Seite ist die Übertragung der Wasserstands Daten. Es sind noch viele zusätzliche Parameter, wie Wassertemperatur als Nebenprodukt der Wasserstand Datenerfassung verfügbar. Das OPW hydrometrische Netzwerk erstreckt sich auf rund 380 Stationen, auf Flüssen, Seen und Gezeiten-Standorten in der Republik Irland. Es sind noch nicht alle Stationen auf der Website erfasst.