| | |
| --- | --- |
| Shannon Navigation © esri | Shannon Erne Waterway; © esri |
MARINE NOTICE, No 114 of 2019
Shannon Navigation & Shannon-Erne Waterway
Winter Mooring Period 2019-2020
Waterways Ireland wishes to advise masters that the winter mooring period for public harbours on the above navigations will commence on 1 Nov 2019 and will end on 31 Mar 2020.
Masters wishing to avail of Winter Mooring are required to pay the winter mooring fee of €63.50 prior to 1 Nov 2019.
Online registration must be made at:-
https://www.waterwaysireland.org/apply/winter-moorings-booking
Steps in the Winter Mooring process are:
Apply online for Winter Mooring at a specific harbour
Receive email approval / rejection / alternative location of application
Follow link on approval email when received to pay winter mooring fee online
Masters are reminded that Bye-law 17 – the "5 consecutive days / 7 days in one month rule" – continues to apply for masters not availing of winter mooring.
Owners please note that vessels berthed in public harbours are at the owners risk at all times and may be directed to other harbours as operational exigencies require.
Waterways Ireland thanks its customers for their co-operation.
P Harkin, Inspector of Navigation, The Docks, Athlone, Co. Westmeath, 14 October 2019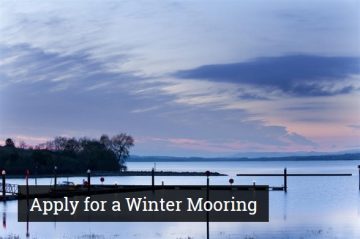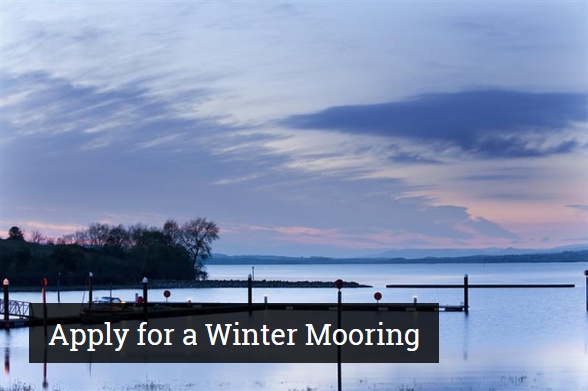 Shannon Navigation & Shannon-Erne Waterway  Winterliegezeit 2019-2020
Waterways Ireland möchte die Kapitäne darauf hinweisen, dass die Winterliegezeit für öffentliche Häfen auf den oben genannten Schiffen am 1. November 2019 beginnt und am 31. März 2020 endet.
Kapitäne, die den Winterliegeplatz nutzen möchten, sind verpflichtet, die Winterliegegebühr von 63,50 € vor dem 1. November 2019 zu zahlen.
Die Online-Anmeldung muss erfolgen unter:-
https://www.waterwaysireland.org/apply/winter-moorings-booking
Die Schritte im Prozess des Winterankerns sind:
Online-Anmeldung für Winterliegeplatz an einem bestimmten Hafen
Erhalt der E-Mail-Genehmigung / Ablehnung / alternativer Antragsort
Folgen Sie dem Link in der Genehmigungs-E-Mail, wenn Sie die Winterliegeplatzgebühr online bezahlen möchten.
Die Kapitäne werden daran erinnert, dass das Bye-law 17 – die "5 aufeinanderfolgende Tage/7 Tage in einem Monat Regel" – weiterhin für Kapitäne gilt, die keinen Winterliegeplatz nutzen.
Die Eigentümer weisen darauf hin, dass Schiffe, die in öffentlichen Häfen anlegen, jederzeit auf das Risiko des Eigentümers gestellt werden und je nach betrieblichen Erfordernissen in andere Häfen geleitet werden können.
Waterways Ireland dankt seinen Kunden für die Zusammenarbeit.