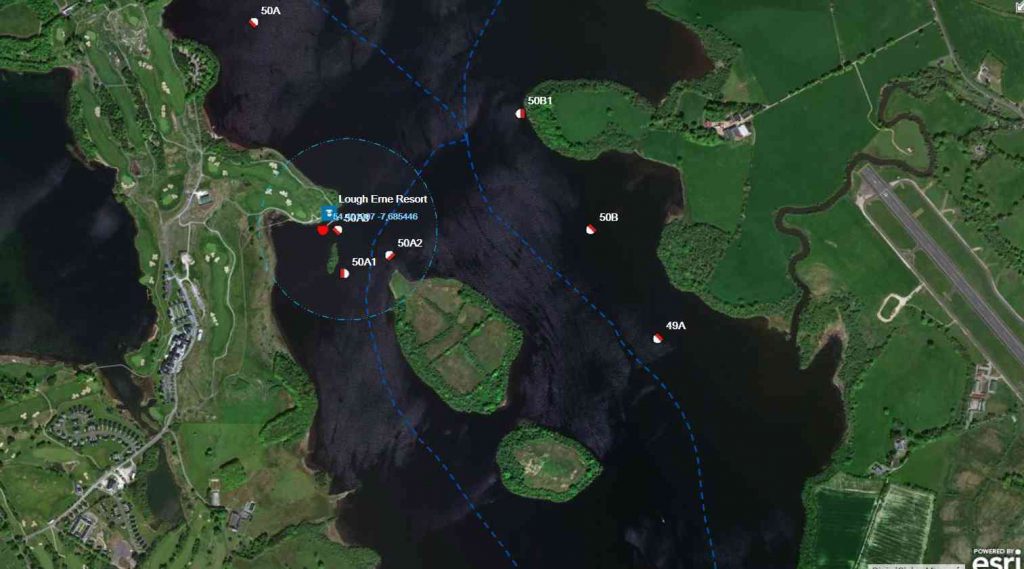 MARINE NOTICE No. 27 of 2013
ERNE NAVIGATION
Lower Lough
Waterways Ireland wishes to advise all users of the navigation of the following information issued by the Police Service of Northern Ireland in relation to the forthcoming G8 Summit which takes place in the vicinity of Lower Lough Erne between Sun 16 and Tues 18 Jun 2013.
XAs part of our role in preparing to deliver a safe G8 event for everyone, planning has been taking place to police Lough Erne. This will involve implementing a marine plan, the aim of which is to deliver a safe and secure G8 while minimising disruption to users of the Lough.
A significant police operation will be in place in the lead up to and during the G8 Summit on 17th and 18th June.  Meeting the ongoing needs of our community has been a key consideration and we have been working to reduce any potential inconvenience caused to users of Lough Erne.
There will be a closure of Lower Lough Erne from the Lock Gates at Portora to an area north of the Venue adjacent to Ross Point. During the closure, no form of boat or vessel movement will be permitted within the closure zone, however shoreline activity such as land based fishing will be permitted.
There will be stand off markers in place in advance of each closure. These are to help safeguard lough users and to protect them from damage or injury.  It is important they everyone using the lough heeds these safety markers
Please be assured that every effort will be made to keep this closure as short as possible. It is currently planned that it will commence at lunch time on Sunday (June 16th) and end on Tuesday night (June 18th). However this may change a little for operational reasons.
Emergencies requiring the deployment of rescue vessels such as the RNLI will be facilitated.  Police will be patrolling both closure points and will help those who need help or further guidance.
Local Police have met with local groups to discuss the plans and have been working with partner organisations during the planning phase.
For more information please log onto:
www.twitter.com/PSNIG8,
www.facebook.com/PSNI.G8, www.g8ni2013.com.
Guidance: The closure is legislation based and will be enforced, breaches of it will be liable for prosecution
C.J.Lawn, Lt Cdr (RTD), Inspector of Navigation, 25 April, 2013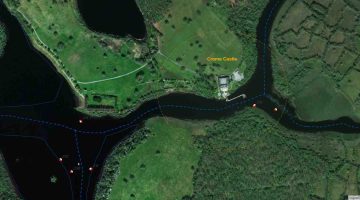 MARINE NOTICE No. 28 of 2013
ERNE NAVIGATION
UPPER LOUGH ERNE
TEMPORARY CLOSURE OF PUBLIC  JETTY AT CROM
Marine Notice No 25 of 2013 refers.
Waterways Ireland wishes to advise that this mooring is now open.
C.J.Lawn, Lt Cdr (RTD), Inspector of Navigation, 26 April, 2013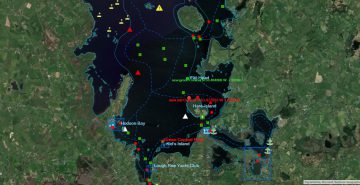 MARINE NOTICE No. 29 of 2013
Shannon Navigation
Lough Ree
Coosan Point, Athlone
New Mooring Extension

Waterways Ireland wishes to advise all users that an extension to the existing mooring facility at Coosan Point is presently being installed at the southern end of this facility.
As such, this end of the mooring is considered to be a construction site and users are requested to note and take heed of the various warning signs.
Mooring on the new extension is prohibited until it is fully installed.
Waterways Ireland thanks its customers for their co-operation.
C.J.Lawn, Lt Cdr (RTD), Inspector of Navigation, 30 April, 2013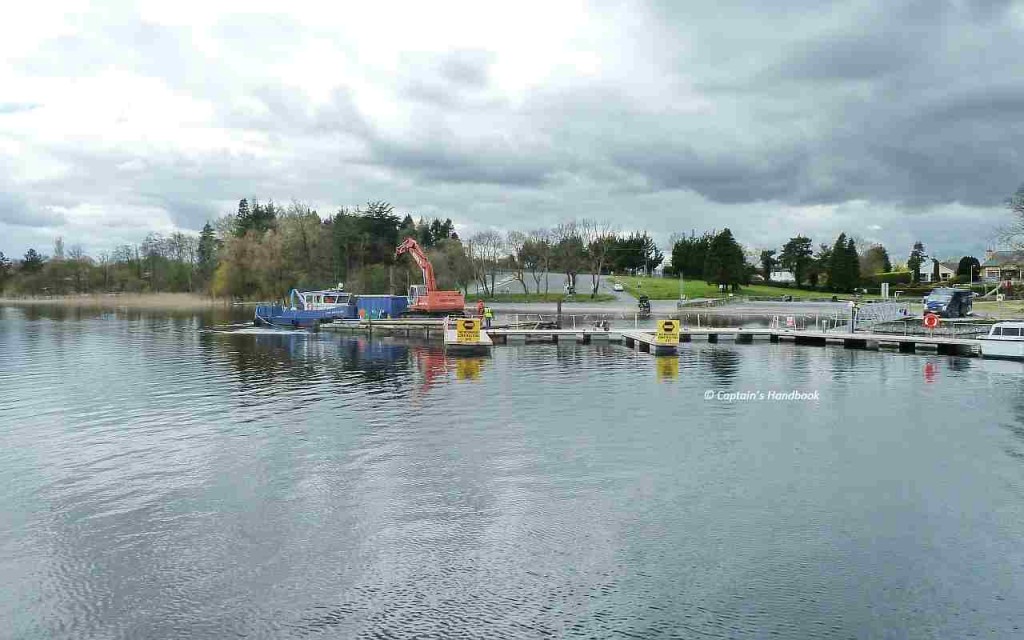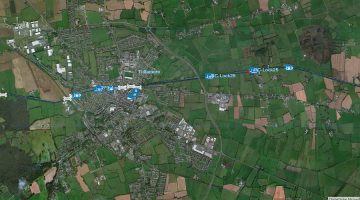 MARINE NOTICE No 30 of 2013
GRAND CANAL
TULLAMORE
Marine Notice No. 136 of 2012 and No. 10, 18 and 24 of 2013 refer.
Waterways Ireland wishes to advise masters and owners of vessels that navigation on the Grand Canal from the Kilbeggan Bridge to Coxes Bridge will be restricted from Tuesday 7th May until Friday 10th May 2013 to facilitate ongoing works on the Tullamore boardwalk and bridges. Vessels wishing to transit through this section of the canal may experience short delays during this period.
Waterways Ireland thanks its customers for their cooperation in this matter.
C.J.Lawn, Lt Cdr (RTD), Inspector of Navigation, 30 April, 2013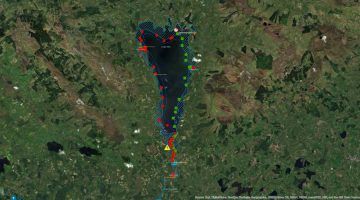 MARINE NOTICE, No. 31 of 2013
SHANNON NAVIGATION
ACRES LAKE
Floating Moorings
Waterways Ireland wishes to advise masters and owners that works to upgrade the floating moorings at Acres Lake, Drumshanbo continues and that the area remains a construction site.
There is no access permitted to the floating moorings, by land or water, during the upgrade works which are due to be completed by 17th May 2013.
Waterways Ireland apologises for any inconvenience caused during these works and advises that alternative mooring facilities are close by at Drumshanbo Lock.
C.J.Lawn, Lt Cdr (RTD), Inspector of Navigation, 2 May 2013