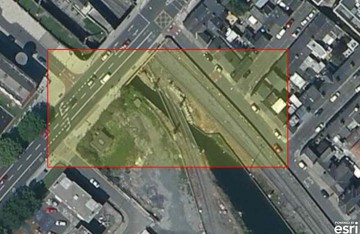 ROYAL CANAL
Newcomen Bridge Lift Dates 2019
Waterways Ireland wishes to advise that the provisional schedule of bridge lift dates 2019 for Newcomen Bridge, Royal Canal, Dublin is as follows:
| | | |
| --- | --- | --- |
| Thursday | 25th April | 11am-1pm |
| Sunday | 5th May |  9am-1pm |
| Saturday | 1st June |  9am-1pm |
| Tuesday | 25th June | 11am-1pm |
| Thursday | 25th July | 11am-1pm |
| Thursday | 22nd August | Newcomen Bridge Lift Cancellation |
| Tuesday | 8th October | 11am-1pm |
NOTES:
Arrangements have been made for Iarnród Éireann to open the bridge on the above dates / times, if there is demand.
Waterways Ireland Eastern Regional Office (Tel: +353(0)1 868 0148 or dublincanals@waterwaysireland.org ) require 2 weeks' notice from boaters for use of these lifts. Should there not be a demand (min 2 boats) for a particular date, Iarnród Éireann will be notified by WI that the scheduled lift is cancelled.
A maximum number of boats passing will be implemented to keep to the times given above for the planned lifts (16 for the Sat / Sun lifts & 8 for the weekday lifts). Priority will be given on a first come first served basis.
On day of lift, boaters and passengers must follow guidance from Waterways Ireland staff about sequence of passage under bridge & through Lock 1, and must remain within signed and designated areas.
Patrick Harkin, Inspector of Navigation, 19 Feb 2019
| | |
| --- | --- |
| Railway Bridge; © Joe Treacy | Railway Bridge; © Joe Treacy |
Anmerkungen:
Es wurden Vorkehrungen getroffen, dass Iarnród Éireann die Brücke zu den oben genannten Terminen / Zeiten öffnet, wenn es Nachfrage gibt.
Waterways Ireland Eastern Regional Office (Tel: +353(0)1 868 0148 oder dublincanals@waterwaysireland.org) verlangen von den Bootsführern eine Frist von 2 Wochen für die Nutzung dieser Lifte. Sollte für einen bestimmten Termin keine Nachfrage (mindestens 2 Boote) bestehen, wird Iarnród Éireann von WI darüber informiert, dass der geplante Lift abgesagt wird.
Es wird eine maximale Anzahl von Booten eingesetzt, um die oben genannten Zeiten für die geplanten Aufzüge einzuhalten (16 für die Sat/Sun-Aufzüge & 8 für die Wochentagsaufzüge). Die Priorität wird auf der Grundlage des Windhundverfahrens vergeben.
Am Tag des Aufzugs müssen Bootsfahrer und Passagiere den Anweisungen des Personals von Waterways Ireland bezüglich der Reihenfolge der Passage unter der Brücke und durch Schleuse 1 folgen und sich in den gekennzeichneten und ausgewiesenen Bereichen aufhalten.