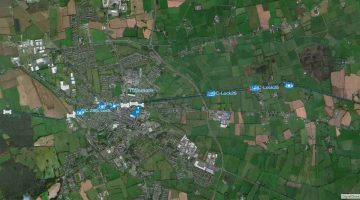 MARINE NOTICE No. 6 of 2020
Grand Canal–Cappincur Area – 24th Lock
Closure and Reduced Water Level
24th Lock Deep Gate Replacement
Waterways Ireland wishes to advise users of the Grand Canal in the Cappincur
Area (Tullamore) that water levels will be reduced and the navigation will be closed over the coming weeks, in order to facilitate lock gate replacement works at Lock No 24.
Works will be in progress from 27 January 2020 to 17 March 2020.
Waterways Ireland thanks it customers for their understanding in this matter.
Patrick Harkin, Inspector of Navigation, Tel: 353 90 6494232, 24 Jan 2020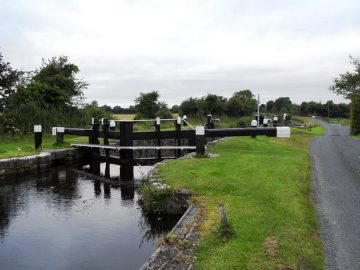 Schließung und reduzierter Wasserstand
24. Austausch des Deep Gates der Schleuse
Waterways Ireland möchte die Nutzer des Grand Canal im Gebiet von Cappincur (Tullamore) darauf hinweisen, dass der Wasserstand reduziert wird und die Schifffahrt
in den kommenden Wochen geschlossen werden, um die Austauscharbeiten an der Schleuse Nr. 24 zu erleichtern.
Die Arbeiten werden vom 27. Januar 2020 bis zum 17. März 2020 durchgeführt.