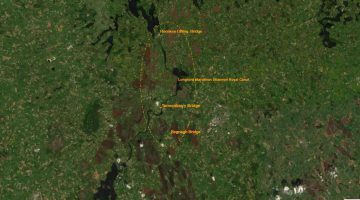 MARINE NOTICE, No. 39 of 2023
Shannon Navigation
Tarmonbarry to Ballyleague
Navigation Closure
The Great River Swim 0900hrs to 1400hrs on Sat 20 May 2023
Ref: Marine Notice No 15 of 2023 issued on 14 March 2023
Waterways Ireland wishes to advise Masters of Vessels and users of the Shannon Navigation that The Great River Swim will take place between Tarmonbarry and Ballyleague on Saturday 20 May 2023.
Approx 800 swimmers will participate in the swim event. The Shannon Navigation between Tarmonbarry lock and Ballyleague bridge will be closed from 0900hrs to 1400hrs on Saturday 20th May 2023. Tarmonbarry lock and Clondara canal lock will be closed from 0900hrs to 1400hrs. Vessels will be prohibited from proceeding upstream from Ballyleague bridge between 0900hrs to 1400hrs.
A series of large bright green and red buoys (branded with Gaelforce) will be positioned along the swim route on the evening of Friday 19th May 2023 and will removed after the swim on Saturday 20th May 2023.
Waterways Ireland thanks its customers for their cooperation.
P Harkin, Inspector of Navigation, Waterways Ireland, 07 May 2023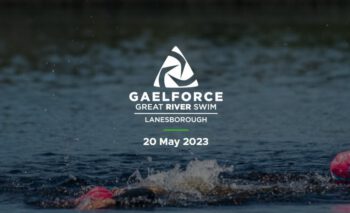 Shannon Navigation, Tarmonbarry bis Ballyleague
Sperrung der Navigation,
The Great River Swim, 0900 Uhr bis 1400 Uhr am Samstag, 20. Mai 2023
Ref: Marine Notice No 15 of 2023, herausgegeben am 14. März 2023
Waterways Ireland möchte die Schiffsführer und Benutzer der Shannon Navigation darauf hinweisen, dass am Samstag, den 20. Mai 2023 zwischen Tarmonbarry und Ballyleague das Great River Swim stattfinden wird. Etwa 800 Schwimmer werden an der Veranstaltung teilnehmen.
Die Shannon Navigation zwischen der Tarmonbarry-Schleuse und der Ballyleague-Brücke wird am Samstag, den 20. Mai 2023, von 9.00 bis 14.00 Uhr gesperrt. Die Schleuse von Tarmonbarry und die Schleuse des Clondara-Kanals werden von 9.00 bis 14.00 Uhr geschlossen. Die stromaufwärts gerichtete Fahrt von der Ballyleague-Brücke ist zwischen 0900 und 1400 Uhr verboten.
Entlang der Schwimmstrecke werden am Freitag, den 19. Mai 2023, abends eine Reihe großer,hellgrüner und roter Bojen (mit der Aufschrift Gaelforce) aufgestellt und nach dem Schwimmen am Samstag, den 20. Mai 2023, wieder entfernt.
Waterways Ireland dankt seinen Kunden für ihre Mitarbeit.