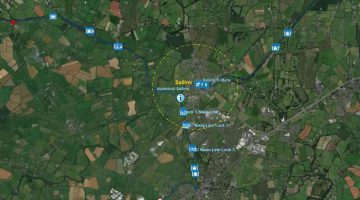 MARINE NOTICE, No. 89 of 2021
Grand Canal – 12th Lock to Hazelhatch
Temporary Closure of Towpath – North Bank
Waterways Ireland wishes to notify users of the Grand Canal from Lock 12 to Hazelhatch, that the towpath on the North bank will be closed from 10 January 2022 to 06 February 2022 inclusive.
This four-week closure is to facilitate site investigation works for the Grand Canal Greenway Project.
Waterways Ireland apologises for any inconvenience caused.
P. Harkin, Inspector of Navigation, 22 December 2021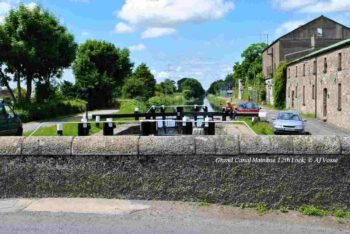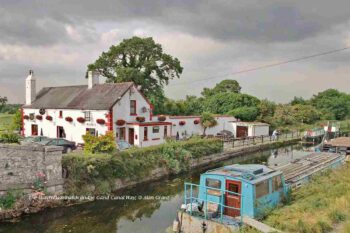 Grand Canal – 12. Schleuse bis Hazelhatch
Vorübergehende Schließung des Treidelpfades – Nordufer
Waterways Ireland möchte die Besucher des Grand Canal von Schleuse 12 bis Hazelhatch darüber informieren, dass der Treidelpfad am Nordufer vom 10. Januar 2022 bis einschließlich 06. Februar 2022 gesperrt wird.
Diese vierwöchige Schließung dient der Durchführung von Untersuchungen im Rahmen des Grand Canal Greenway Project.
Waterways Ireland bittet um Entschuldigung für etwaige Unannehmlichkeiten.