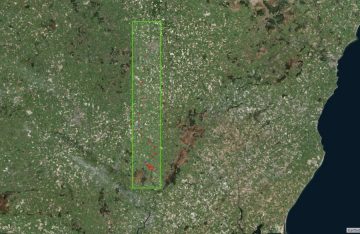 MARINE NOTICE, No 30 of 2020
Barrow Navigation
Clogrennan Lock
Deep gates not opening fully
Waterways Ireland wishes to notify Masters and owners of vessels that due to recent flood conditions, and current work restrictions the deep gates at Clogrennan Lock do not fully open. Narrow boats may be able to navigate the lock. For information and advice please ring Area Foreman @ 087-1320234.
Waterways Ireland thanks its customers for their co-operation in this matter.
Patrick Harkin, Inspector of Navigation, 27 March 2020
Barrow-Navigation
Clogrennan Lock
Tiefe Gates, die sich nicht vollständig öffnen
Waterways Ireland möchte Kapitäne und Schiffseigner benachrichtigen, dass sich die tiefen Gates an der Clogrennan-Schleuse aufgrund der jüngsten Überschwemmungen und der derzeitigen Arbeitseinschränkungen nicht vollständig öffnen. Schmalboote können möglicherweise die Schleuse befahren. Für Informationen und Ratschläge rufen Sie bitte Area Foreman @ 087-1320234 an.
Waterways Ireland bedankt sich bei seinen Kunden für ihre Zusammenarbeit in dieser Angelegenheit.