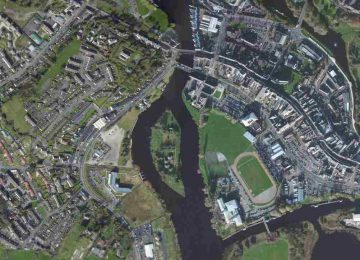 MARINE NOTICE, No. 11 of 2017
Erne System
Enniskillen
Fri 17 Mar 2017, Project St.Patrick
Waterways Ireland wishes to advise masters and owners of vessels that the marine parade associated with Project St.Patrick will take palce in the vicinity of the Lakeland Forum / Castle Island on Fri17 Mar from 1300hrs to 1600hrs.
Masters are requested to proceed at slow speed and with minimum wash when approaching this section of the navigation and heed any instructions issued by the event marshals.
Waterways Ireland thanks its customers for their cooperation in this matter.
C.J.Lawn, Inspector of Navigation, 8 Mar 2017