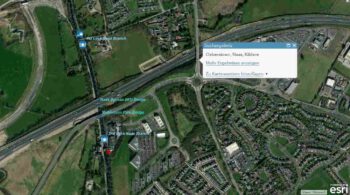 MARINE NOTICE, No. 64 of 2021
NAVIGATION RESTRICTIONS
Grand Canal – Naas Branch
Waterways Ireland wishes to notify masters that Lock N1 on the Naas Branch of the Grand Canal is closed to boat passage until further notice due to a recent vehicle collision with the adjacent Osberstown Bridge.
The lock cannot be operated and it is unsafe to pass underneath the bridge until repairs are carried out.
Waterways apologies for inconvenience caused to owners of vessels.
P. Harkin, Inspector of Navigation, 21 Sept 2021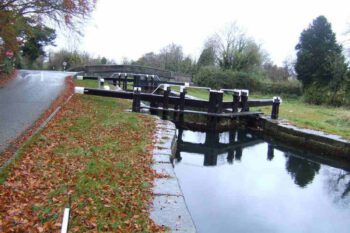 NAVIGATIONSBESCHRÄNKUNGEN
Grand Canal – Naas Branch
Waterways Ireland möchte die Schifffahrtsteilnehmer darüber informieren, dass die Schleuse N1 auf dem Naas Branch des Grand Canal bis auf weiteres für die Durchfahrt von Schiffen gesperrt ist, da kürzlich ein Fahrzeug mit der angrenzenden Osberstown Bridge zusammengestoßen ist.
Die Schleuse kann nicht bedient werden, und die Durchfahrt unter der Brücke ist bis zur Durchführung der Reparaturarbeiten nicht sicher.
Waterways entschuldigt sich für die Unannehmlichkeiten, die den Schiffs-eignern entstanden sind.