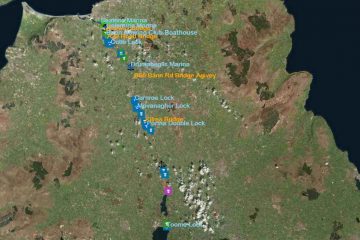 Marine Notice, No. 68 of 2020
Lower Bann Navigation
Newferry
No Wake Zone
Waterways Ireland wishes to advise Masters of vessels and users of the Lower Bann Navigation at Newferry that a No Wake Zone exists in the area.
Masters of vessels are requested to proceed at a slow speed and create no wake while passing the jetties and slipways at Newferry.
P Harkin, Inspector of Navigation, 14 August 2020 Tel: + 353 87 9852324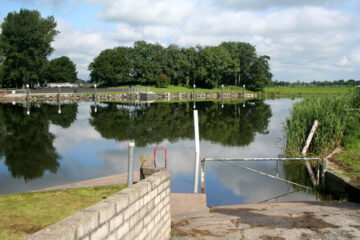 Lower Bann Navigations-Newferry
No-Wake-Zone".
Waterways Ireland möchte die Kapitäne der Schiffe und die Benutzer der Lower Bann Navigation bei Newferry darauf hinweisen, dass in dem Gebiet eine No-Wake-Zone besteht.
Die Schiffskapitäne werden gebeten, bei der Vorbeifahrt an den Anlegestegen und Slipanlagen in Newferry mit langsamer Geschwindigkeit zu fahren und keinen Kielwasserstrom zu erzeugen.