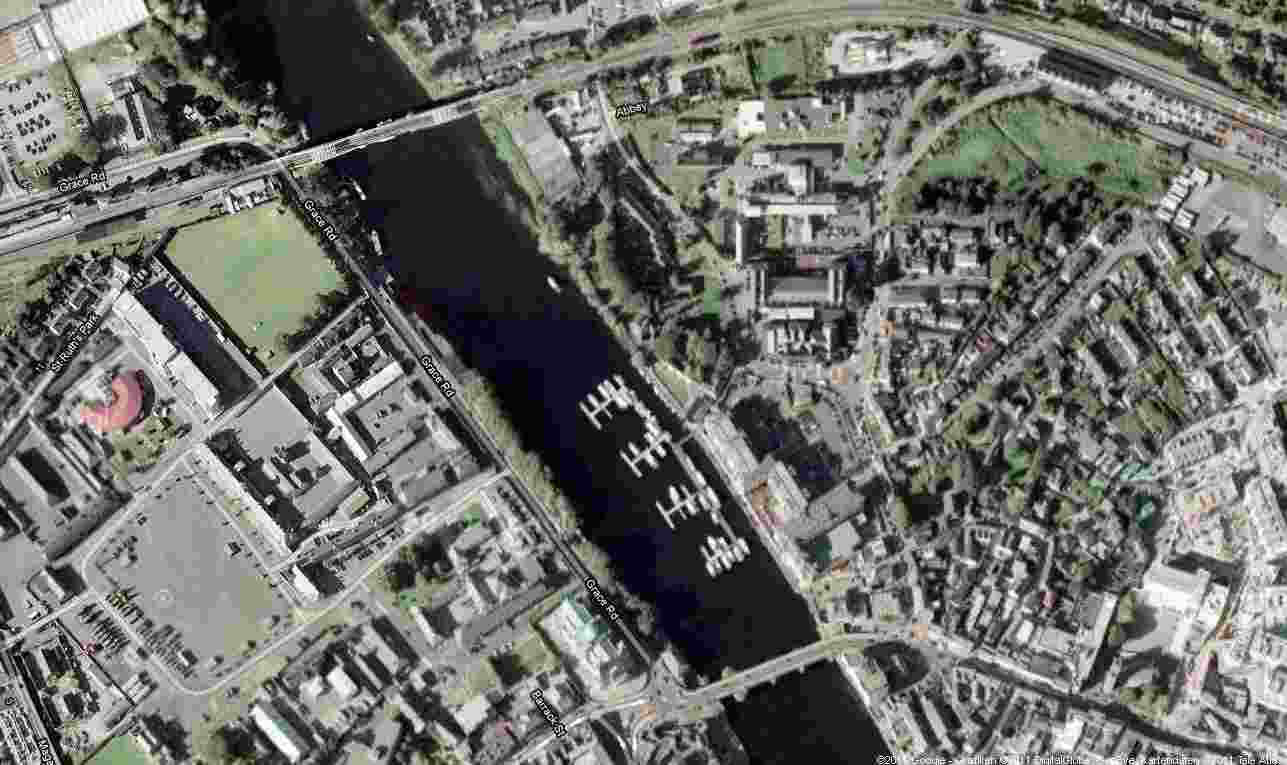 MARINE NOTICE, No.156 of 2015
SHANNON NAVIGATION
ATHLONE and BANAGHER
WATER FLOW MEASURING
Waterways Ireland wishes to advise masters and owners of vessels that Water Flow Measurements will be taking place at both Athlone Town Bridge and Banagher Bridge from 10 December to 24 December inclusive by staff from OPW.
Navigation will be impeded for short periods only.
Masters are requested to proceed at slow speed and with minimum wash when approaching the bridge during these times and to note any directions from safety marshals on the bridge deck above and /or the river bank.
Waterways Ireland thanks its customers for their cooperation in this matter.
Charles J. Lawn, Inspector of Navigation, 10 Dec 2015
Die Wasserstände am Shannon-River sind immer noch steigend
Das berichtete RTE am Sonntag 13. Dezember 2015.
Die "National Emergency Coordination Group" hat erläutert, das die Wasserstände auf dem Shannon-River immer noch steigen, aber bedeutend langsamer.
Es gibt noch einige Sorgen um weitere Überschwemmungen in Athlone und Limerick, wo der Corbally Bereich in der Stadt letzte Nacht schwer überschwemmt wurde.
Die ESB sagte, weil der Pegel des Shannon weiter steigt, wird erneut eine Erhöhung des Wasserdurchfluss durch Parteen Weir geschaffen.
Im Anhang sind einige Fotos von der Lage in Banagher die mir Barbara (Silverline) zukommen ließ. Brain J. Goggin stellte mir Fotos von Shannonbridge, Mountshannon und der Portumna-Brige zur Verfügung. Herzlichen Dank den Beiden für diese Information.
Wir wollen hoffen für unsere Freunde in Irland, das in den kommenden Tagen die anhaltenden Regenfälle aufhören und die Hochwasserlage sich entspannen wird.