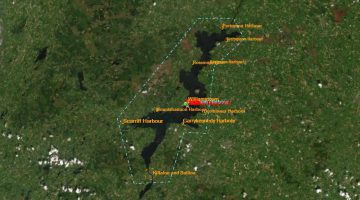 MARINE NOTICE, No 134 of 2017
Shannon Navigation
Removal of Vessels from Terryglass
(Inner Harbour)
Masters and owners of vessels moored in the Inner Harbour in Terryglass are requested to remove their vessels from the Inner Harbour by 30 December 2017 to facilitate essential maintenance and repairs due to commence in January 2018 continuing until March 2018.
Works will include:-
1. Removal of Rotten Timber edging to existing inner harbour quay wall.
2. Removal of weed and repairs to concrete paving stone work.
Vessels not moved by 30 December will be removed by contractors/County Council Staff.
Waterways Ireland and Tipperary County Council thank their customers for their assistance and cooperation in this matter.
Shane Anderson, Assistant Inspector of Navigation, 04 December 2017