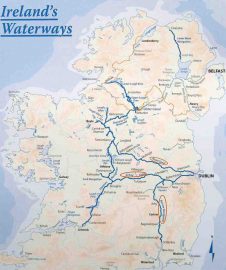 MARINE NOTICE, No. 78 of 2018
All Canals
Passage Through Locks
During this time of restricted water supplies, Waterways Ireland would like to remind all masters of vessels using canal locks to please note the position of gates, racks and water levels in chambers prior to operation and return locks to exactly the same position after completing passage.
Waterways Ireland thanks its customers for their co-operation in relation to this matter.
Patrick Harkin, Inspector of Navigation, 16 August 2018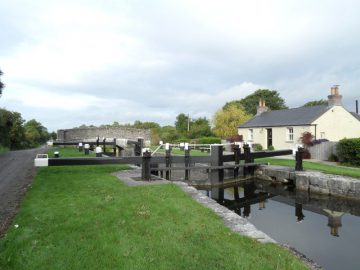 Durchfahrt durch Schleusen
Während dieser Zeit der eingeschränkten Wasserversorgung möchte Waterways Ireland alle Kapitäne von Schiffen, die Kanalschleusen benutzen, daran erinnern, die Position von Toren, Racks und Wasserständen in den Kammern vor dem Betrieb zu notieren und die Schleusen nach der Durchfahrt wieder genau in die gleiche Position zu bringen.