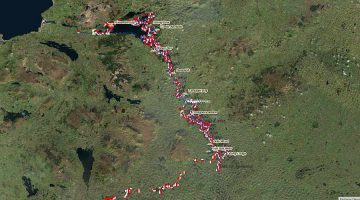 SHANNON –ERNE WATERWAY
Tree Trimming & Hedge Cutting Sept 2018 – Feb 2019
Waterways Ireland wishes to advise all Masters of vessels and Users of the waterways that tree trimming and hedge cutting will be carried out at various locations on the Shannon-Erne Waterway.
Masters will be advised by Waterways Ireland staff when making a passage.
The cooperation of Masters is requested at this time and any inconvenience is regretted.
P Harkin, Inspector of Navigation, 26th September 2018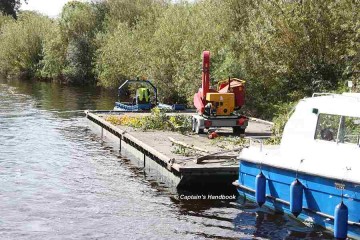 Baumbeschnitt & Heckenschnitt September 2018 – Februar 2019
Waterways Ireland möchte alle Kapitäne von Schiffen und Benutzer der Wasserstraßen darüber informieren, dass Baumschnitt und Heckenschnitt an verschiedenen Orten auf dem Shannon-Erne-Wasserweg durchgeführt werden.
Die Kapitäne werden von den Mitarbeitern von Waterways Ireland bei der Durchführung einer Fahrt beraten.
Die Zusammenarbeit der Kapitäne ist zu diesem Zeitpunkt erwünscht und alle Unannehmlichkeiten werden bedauert.