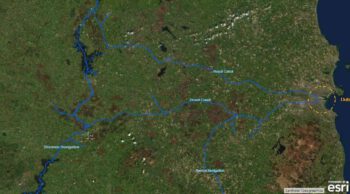 MARINE NOTICE, No. 03 of 2022
Royal Canal
Summit Level
Closed to navigation until end of February
Waterways Ireland wishes to advise Masters of Vessels on the Royal Canal the summit level will be closed to navigation with immediate effect until the end of February 2022, in order to facilitate essential leakage repair works.
Waterways Ireland apologies for any inconvenience caused.
P Harkin, Inspector of Navigation, 20 Jan 2022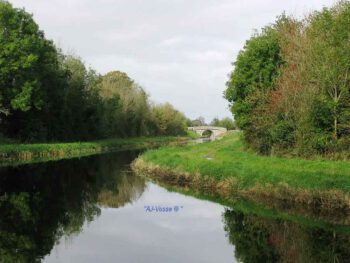 Royal Canal, Pegel des Höchststandes
Bis Ende Februar für die Schifffahrt geschlossen
Waterways Ireland möchte die Kapitäne von Schiffen auf dem Royal Canal darauf hinweisen, dass der Scheitelpunkt des Kanals mit sofortiger Wirkung bis Ende Februar 2022 für die Schifffahrt gesperrt wird, um notwendige Reparaturarbeiten an Lecks zu ermöglichen.
Waterways Ireland entschuldigt sich für die entstandenen Unannehm-lichkeiten.