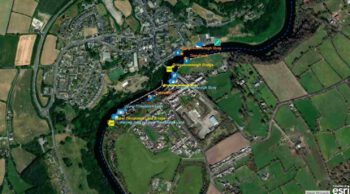 MARINE NOTICE, No. 58 of 2022
Barrow Navigation
| | |
| --- | --- |
| Graiguenamanagh | |
Slipway & Quayside Closure – Underwater Inspection
21st & 22nd June 2022
Waterways Ireland wishes to advise all masters of vessels and water users that Graiguenamanagh Slipway and adjacent Quayside, 20 metres upstream and downstream of the Slipway, be closed on Tuesday 21st and Wednesday 22nd June to facilitate survey works.
No vessels are permitted to use the slipway or quayside during this time. These survey works include diving operations at this location and Masters of vessels and water users are advised to proceed with additional caution if operating in the area.
Waterways Ireland apologies for any inconvenience caused and wishes to thank its customers for their cooperation.
Patrick Harkin, Inspector of Navigation, 16 June 2022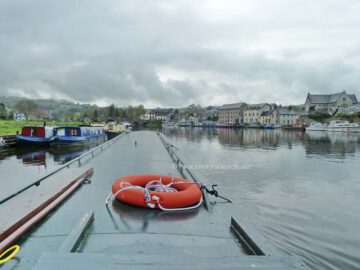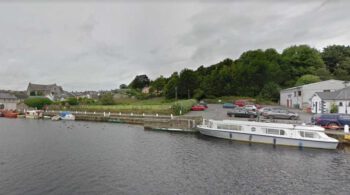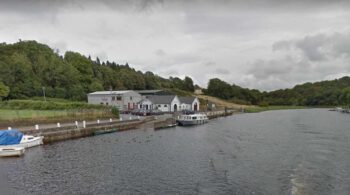 Barrow Navigation, Graiguenamanagh
Schließung von Slipanlage und Kai – Unterwasserinspektion 21. und 22. Juni 2022
Waterways Ireland möchte alle Schiffskapitäne und Wasserfahrzeugbenutzer darauf hinweisen, dass die Graiguenamanagh Slipway und das angrenzende Quayside, 20 Meter stromaufwärts und stromabwärts der Slipway, am Dienstag, den 21. und Mittwoch, den 22. Juni geschlossen werden, um Vermessungsarbeiten durchzuführen.
Während dieser Zeit dürfen keine Schiffe die Slipanlage oder den Kai benutzen. Zu den Vermessungsarbeiten gehören auch Taucheinsätze an dieser Stelle. Schiffsführer und Wasserfahrzeugbenutzer werden gebeten, in diesem Bereich mit besonderer Vorsicht vorzugehen.
Waterways Ireland entschuldigt sich für die entstandenen Unannehmlich-keiten und bedankt sich bei seinen Kunden für ihre Kooperation.