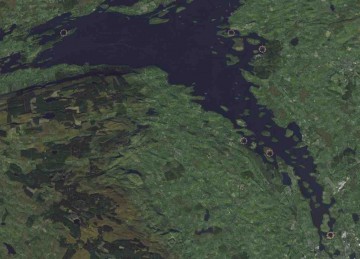 MARINE NOTICE, No. 100 of 2023
Erne System
Lower Lough Erne
Magho
Feramanagh endurance event Sat 30 September 2023
Waterways Ireland wishes to inform masters of vessels and waterway users on the Erne System that the FEARmanagh Endurance Race will be taking place on 30th September 2023. The event will utilise Magho Jetty, Lower Lough Erne.
Magho Jetty on Lower Lough Erne will be temporarily closed to mooring boats from 08:00hrs Friday 29th September to 17:00hrs Saturday 30th September.
Vessels operating in the area should be aware of safety boats and kayaks operating on the water in the vicinity of Magho Jetty from 0800hrs to 1400hrs on Saturday 30th September.
Masters of vessels and waterway users are advised to proceed with additional caution, to be aware of small non-motorised craft involved in the event and to comply with the instructions of safety boats.
Waterways Ireland thanks its customers for their co-operation in relation to this matter.
P Harkin, Cdr NS (Rtd), Inspector of Navigation, 27 September 2023.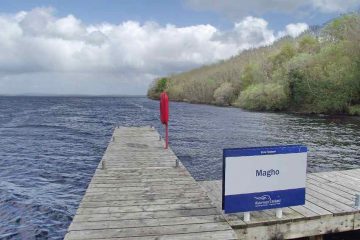 Erne System, Lower Lough Erne, Magho,
Feramanagh Ausdauerveranstaltung, Samstag, 30. September 2023
Waterways Ireland möchte die Kapitäne von Schiffen und Wasserstraßenbenutzer auf dem Erne System darüber informieren, dass das FEARmanagh Endurance Race am 30. September 2023 stattfinden wird. Die Veranstaltung wird an der Magho Jetty am Lower Lough Erne stattfinden.
Magho Jetty am Lower Lough Erne wird von Freitag, 29. September, 08:00 Uhr bis Samstag, 30. September, 17:00 Uhr vorübergehend für das Anlegen von Booten gesperrt.
Schiffe, die in diesem Gebiet unterwegs sind, sollten sich darauf einstellen, dass am Samstag, den 30. September von 08:00 bis 14:00 Uhr Sicherheitsboote und Kajaks in der Nähe von Magho Jetty auf dem Wasser sind.
Schiffskapitäne und Wasserstraßenbenutzer werden gebeten, zusätzliche Vorsicht walten zu lassen, auf kleine nicht motorisierte Boote zu achten, die an der Veranstaltung teilnehmen, und den Anweisungen der Sicherheitsboote Folge zu leisten.
Waterways Ireland dankt seinen Gästen für ihre Kooperation in dieser Angelegenheit.