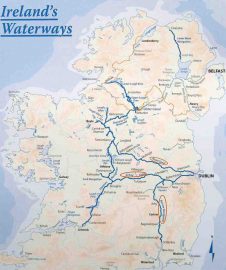 Open Water Swimming –
Risk Assessment and Precautions
Waterways Ireland wishes to advise all participants engaged in open water swimming training of the inherent dangers attached to this activity in locations where there is boating traffic.
A swimmer in the water wearing high visibility head gear will always remain a very small target to see to the master of a powered craft particularly if:
the water surface is choppy
there is strong glare reflected from the water surface
there is difficulty in sighting due to slanting sunshine in early morning or late evening
visibility is poor due to fog, mist or rain
Swimmers should risk assess their swimming location prior to entering the water, for boat traffic, entry and exit locations, availability of life saving appliances, weather and water conditions.
The presence of a safety boat or kayak will always give enhanced safety and security.
Charles Lawn, Inspector of Navigation, 4 Jul 2017