SPECIAL MARINE NOTICE, No. 1 of 2020
General Information and Marine Notices
Masters and owners are strongly recommended to check the Waterways Ireland website at www.waterwaysireland.org. for general information about the waterways and in particular the Marine Notices section which gives current operational information about the individual navigations such as works in progress, passage restrictions etc.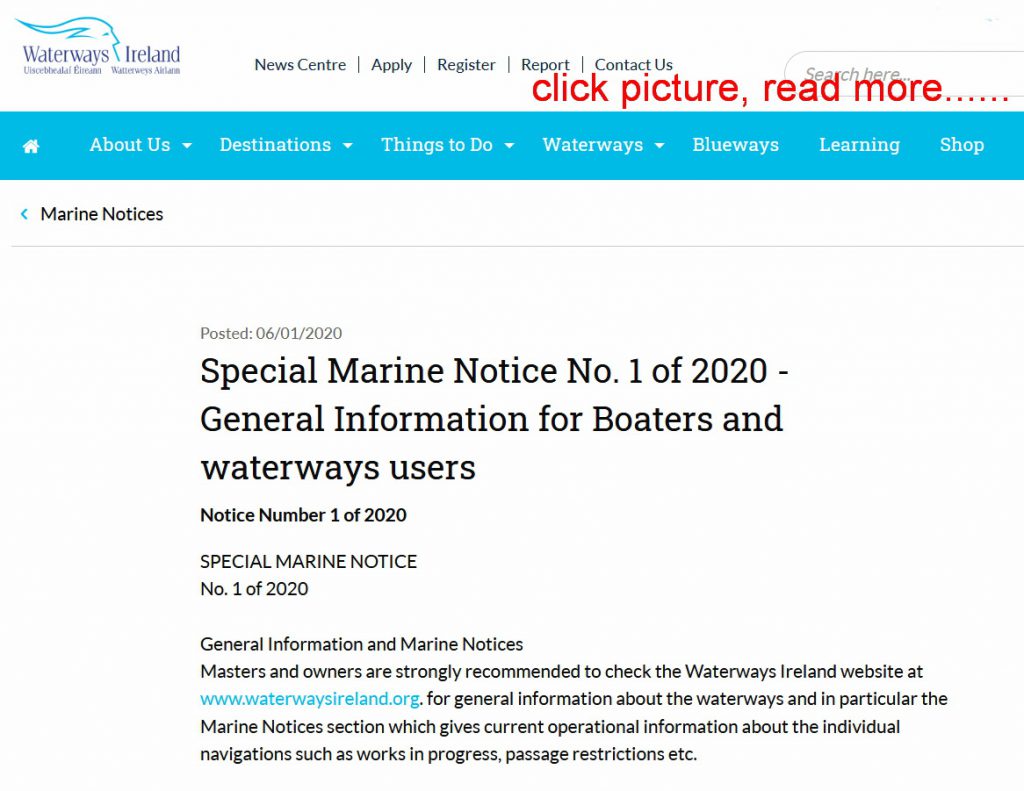 P Harkin, Inspector of Navigation, Waterways Ireland, 06 Jan 2020
SPEZIAL MARINE-HINWEIS, Nr. 1 von 2020
Allgemeine Informationen und Hinweise zur Schifffahrt
Kapitäne und Eigner werden dringend empfohlen, die Website von Waterways Ireland unter www.waterwaysireland.org. zu konsultieren, um allgemeine Informationen über die Wasserstraßen und insbesondere den Abschnitt "Marine Notices" zu erhalten, der aktuelle betriebliche Informationen über die einzelnen Schifffahrtswege wie laufende Arbeiten, Durchfahrts-beschränkungen usw. enthält.