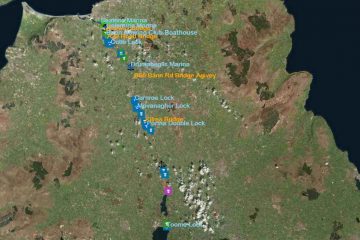 MARINE NOTICE, No.54 of 2020
Lower Bann Navigation
Re-opening of the Locks
Waterways Ireland wishes to advise masters and users of the Lower Bann Navigation of the following information regarding the reopening of the Locks from 18th June 2020:
Lock Operating Hours:  9am – 5pm daily
Lock Passage charges:
Lock passage shall be free of charge from 18th June until further notice
Contact lock keepers in advance of travel:
Customers are encouraged to phone ahead to the lock in question to ensure lock gates are set and to avoid possible conflict with other boating traffic.
Lock-keeper contact numbers are:
Cutts lock 02870342999
Carnroe Lock
Movangher lock 07876032891
Portna lock
Toome lock 07912305251
Instructions for boats moving through locks:
Boats should be tied up at the approaching landing jetty and wait to be called forward by the lock keeper
Customers should note that they should not throw mooring ropes up to the lock keepers and must secure their craft within the lock chamber using the chains or ladders provided on the chamber walls.
No cash payments are required at present for lock passage
Customers should observe signage in place regarding social distancing
Customers should note that there are no toilet or shower facilities open until further notice.
For further information visit www.waterwaysireland.org
P Harkin, Inspector of Navigation, 16 June 2020, Tel: + 353 87 9852324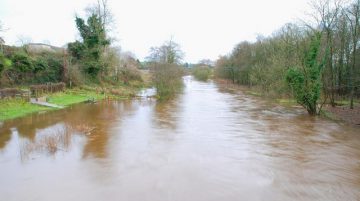 Lower Bann Navigation Wiedereröffnung der Schleusen
Waterways Ireland möchte die Kapitäne und Benutzer der Lower Bann Navigation bezüglich der Wiedereröffnung der Schleusen ab dem 18. Juni 2020 auf die folgenden Informationen hinweisen:
Öffnungszeiten der Schleusen:    9.00 – 17.00 Uhr täglich
Schleusen Durchgangsgebühren:
Die Schleusendurchfahrt ist ab 18. Juni bis auf weiteres kostenlos
Kontaktieren Sie die Schleusenwärter vor der Reise:
Die Fahrgäste werden ermutigt, sich telefonisch an die betreffende Schleuse zu wenden, um sicherzustellen, dass die Schleusentore eingestellt sind, und um mögliche Konflikte mit dem übrigen Bootsverkehr zu vermeiden.
Die Nummern der Schleusenwärter sind:
Cutts lock 02870342999
Carnroe Lock
Movangher Lock 07876032891
Portna lock
Toome lock 07912305251
Anweisungen für Boote, die sich durch Schleusen bewegen:
1. Die Boote sollten am herannahenden Landungssteg festgemacht werden und darauf warten, vom Schleusenwärter nach vorne gerufen zu werden
2. Kunden sollten beachten, dass sie keine Festmacherleinen bis zu den Schleusenwärtern werfen dürfen und ihre Boote innerhalb der Schleusenkammer mit den an den Kammerwänden angebrachten Ketten oder Leitern sichern müssen.
3. Gegenwärtig sind für die Schleusendurchfahrt keine Barzahlungen erforderlich
4. Kunden sollten die Beschilderung in Bezug auf soziale Distanzierung beachten
5. Kunden sollten beachten, dass es bis auf weiteres keine Toiletten- oder Duschmöglichkeiten gibt.
Für weitere Informationen besuchen Sie www.waterwaysireland.org