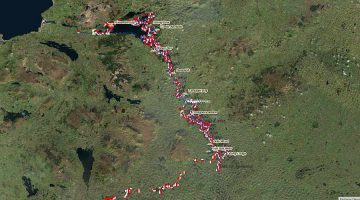 MARINE NOTICE, No. 38 of 2022
Shannon-Erne Waterway
Belturbet
Pump-out temporarily out of service
Waterways Ireland wishes to advise Masters of vessels and waterway users on the Shannon-Erne Waterway that the pump-out at Belturbet is temporarily out of order due to the loss of power associated with the construction of the new service block being undertaken by Cavan County Council. It is expected that the electrical connection will be re-established in early June, in accordance with the builder's latest programme of works.
In the intervening period alternative boat pump-out facilities are available at the following locations:
Aghalane
Galloon
Knockninny
Waterways Ireland thanks its customers for their cooperation in relation to this matter.
P. Harkin, Inspector Of Navigation, Waterways Ireland, 23 April 2022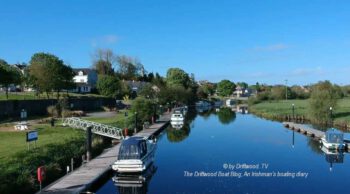 Shannon-Erne-Waterway Belturbet
Pump-Out vorübergehend außer Betrieb
Waterways Ireland möchte die Kapitäne von Schiffen und Wasser-straßenbenutzer auf dem Shannon-Erne-Waterway darauf hinweisen, dass das Pump-Out in Belturbet wegen des Stromausfalls im Zusammenhang mit dem Bau des neuen Serviceblocks, der vom Cavan County Council durchgeführt wird, vorübergehend außer Betrieb ist. Es wird damit gerechnet, dass der Stromanschluss Anfang Juni wiederhergestellt wird, wie es das jüngste Arbeitsprogramm des Bauunternehmens vorsieht.
In der Zwischenzeit stehen an den folgenden Orten alternative Boots Pump-Out Stationen zur Verfügung:
Aghalane

Galloon
Knockninny
Waterways Ireland dankt seinen Kunden für ihre Kooperation in dieser Angelegenheit.