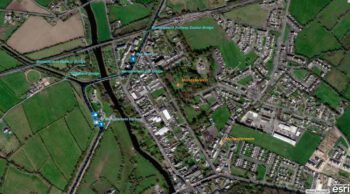 MARINE NOTICE, No. 85 of 2022
Grand Canal, Barrow Line
Monasterevin
Temporary Bridge Closure on 17th August 2022
Waterways Ireland wishes to advise masters of all craft that Monastervin Lifting Bridge will be closed for canal traffic on Wednesday 17th August. This closure is due to a scheduled one day electrical power outage in the Monasterevin area.
The bridge will return to normal operations once power is restored.
Waterways Ireland wishes to apologise for any inconvenience that this temporary closure may cause our customers.
P Harkin, Inspector of Navigation, 12 August 2022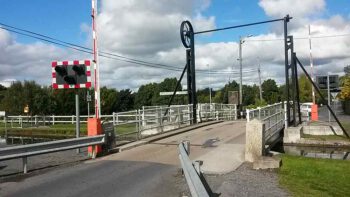 Grand Canal, Barrow Line, Monasterevin
Vorübergehende Brückensperrung am 17. August 2022
Waterways Ireland möchte die Kapitäne aller Wasserfahrzeuge darauf hinweisen, dass die Monasterevin Hebebrücke am Mittwoch, den 17. August, für den Kanalverkehr gesperrt wird. Grund für die Sperrung ist ein geplanter eintägiger Stromausfall in der Gegend von Monasterevin.
Sobald die Stromversorgung wiederhergestellt ist, wird die Brücke wieder normal funktionieren.
Waterways Ireland möchte sich für alle Unannehmlichkeiten entschuldigen, die diese vorübergehende Schließung für unsere Kunden mit sich bringen könnte.