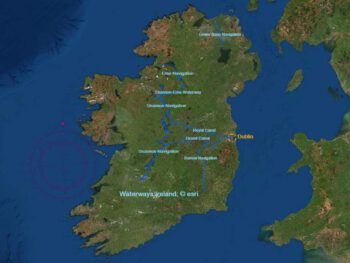 MARINE NOTICE, No. 128 of 2022
All Navigations
Precautions during hard frost conditions
Waterways Ireland wishes to advise all Masters of vessels and water users that additional caution should be taken when using Waterways Ireland facilities during the current hard frost period.
Masters of vessels and water users should bear in mind that the hard frost will lead to ice and slippery conditions on walkways, jetties, pontoons, slipways, service blocks and other areas.
Masters of vessels should also ensure that their vessels are checked regularly as the hard frost can lead to burst pipes onboard the vessel.
Waterways Ireland thanks all Masters of vessels and waterways users for their co-operation in relation to this matter.
P Harkin, Inspector of Navigation, 09 December 2022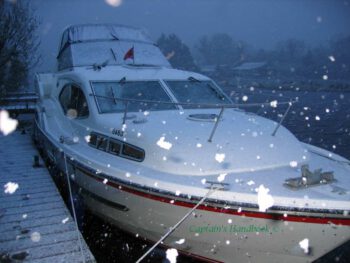 Alle Navigationen, Vorsichtsmaßnahmen bei strengem Frost
Waterways Ireland möchte alle Schiffskapitäne und Wasserbenutzer darauf hinweisen, dass bei der Benutzung der Einrichtungen von Waterways Ireland während der derzeitigen Frostperiode besondere Vorsicht geboten ist.
Schiffskapitäne und Wassernutzer sollten bedenken, dass der harte Frost zu Eis und Glätte auf Gehwegen, Stegen, Pontons, Slipanlagen, Serviceblöcken und anderen Bereichen führen wird.
Schiffskapitäne sollten außerdem sicherstellen, dass ihre Schiffe regelmäßig überprüft werden, da der harte Frost zu Rohrbrüchen an Bord führen kann.
Waterways Ireland dankt allen Schiffsführern und Wasserstraßennutzern für ihre Mitarbeit in dieser Angelegenheit.