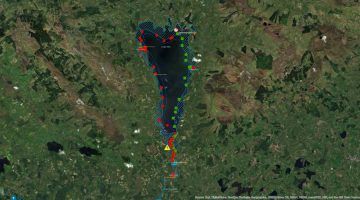 MARINE NOTICE, No. 31 of 2023, Updated
Shannon Navigation
Lough Allen Canal, Drumleague Lock
Reopening Saturday 29th April 2023
Closing again from Tuesday 2nd May 2023 to Saturday 13th May 2023
Emergency repair works to lock gates
Waterways Ireland wishes to inform masters of vessels and waterway users that Drumleague Lock will be reopened on Saturday 29th April 2023 and will close again from Tuesday 2nd May 2023 until Saturday 13th May 2023 to facilitate emergency repair works to the lock gates.
Waterways Ireland regrets any inconvenience that this may cause and thanks its customers for their co-operation in relation to this matter.
P Harkin, Inspector of Navigation, Waterways Ireland, 28 April 2023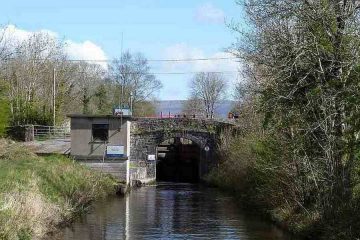 Shannon Navigation, Lough Allen Kanal, Drumleague Schleuse
Wiedereröffnung Samstag 29. April 2023
Erneute Schließung von Dienstag, 2. Mai 2023 bis Samstag, 13. Mai 2023
Notreparaturarbeiten an den Schleusentoren
Waterways Ireland möchte die Kapitäne von Schiffen und die Nutzer der Wasserstraße darüber informieren, dass die Drumleague-Schleuse am Samstag, den 29. April 2023, wieder geöffnet und von Dienstag, den 2. Mai 2023, bis Samstag, den 13. Mai 2023, wieder geschlossen wird, um Notreparaturarbeiten an den Schleusentoren durchzuführen.
Waterways Ireland bedauert jegliche Unannehmlichkeiten, die dadurch entstehen können, und dankt seinen Gästen für ihre Kooperation in dieser Angelegenheit.