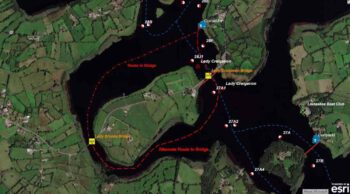 MARINE NOTICE, No. 35 of 2023
Erne System
Upper Lough Erne
Corradillar Jetty and Slipway
Remedial works during April 2023
Waterways Ireland wishes to inform masters of vessels and waterway users on the Erne System that remedial works are planned to Corradillar Jetty on the following dates: Friday 21st April and Monday 24th to Friday 28th April 2023.
Access to the jetty and slipway will be limited during the above dates with the site closed on Monday 24th April 2023 to include Jetty, Slipway, Quay and Car Park.
Masters of Vessels and waterways users should proceed with additional caution in the vicinity of the works and adhere to instructions from works crews and signage. Mechanical equipment will be operating on land and on the water.
Waterways Ireland regrets any inconvenience that this may cause and thanks its customers for their co-operation in relation to this matter.
P Harkin, Inspector of Navigation, Waterways Ireland, 20 April 2023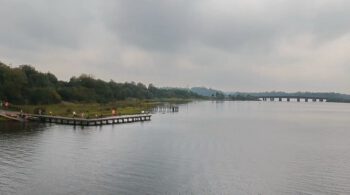 Erne System, Upper Lough Erne, Corradillar Jetty und Slipway
Sanierungsarbeiten im April 2023
Waterways Ireland möchte die Kapitäne von Schiffen und Waterway-Bennutzer auf dem Erne System darüber informieren, dass an den folgenden Daten Sanierungsarbeiten am Corradillar Jetty geplant sind: Freitag, 21. April und Montag, 24. bis Freitag, 28. April 2023.
Der Zugang zur Anlegestelle und zur Slipanlage wird zu den oben genannten Terminen eingeschränkt sein. Am Montag, den 24. April 2023, werden die Anlegestelle, die Slipanlage, der Kai und der Parkplatz geschlossen.
Schiffskapitäne und Waterway-Bennutzer sollten sich in der Nähe der Arbeiten besonders vorsichtig verhalten und die Anweisungen des Baustellenpersonals und die Beschilderung befolgen. An Land und auf dem Wasser werden mechanische Geräte eingesetzt.
Waterways Ireland bedauert jegliche Unannehmlichkeiten, die dadurch entstehen können, und dankt seinen Gästen für ihre Kooperation in dieser Angelegenheit.