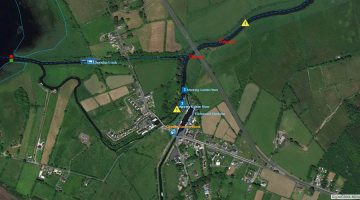 MARINE NOTICE, No. 76 of 2022, Updated
Royal Canal
Clondra – Richmond Harbour
Canoe Polo
Saturday 30th July & Sunday 31st July 2022    Cancelled
Waterways Ireland wishes to advise all masters of vessels and users of the Royal Canal that the canoe polo competition on Saturday 30th July & Sunday 31st July 2022 has been cancelled.
Waterways Ireland takes this opportunity to thank its customers for their co-operation with these arrangements.
P Harkin, Inspector of Navigation, 27 Jul 2022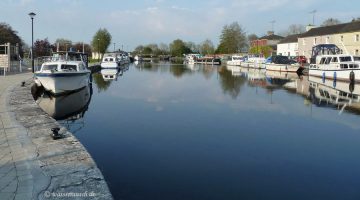 Royal Canal,  Clondra – Richmond Harbour – Kanu-Polo
Samstag 30. Juli & Sonntag 31. Juli 2022,   Abgesagt
Waterways Ireland möchte alle Schiffskapitäne und alle Benutzer des Royal Canal darüber informieren, dass der Kanupolo-Wettbewerb am Samstag, den 30. Juli und Sonntag, den 31. Juli 2022 abgesagt wurde.
Waterways Ireland bedankt sich bei dieser Gelegenheit bei seinen Kunden für ihre Kooperation bei diesen Veranstaltungen.