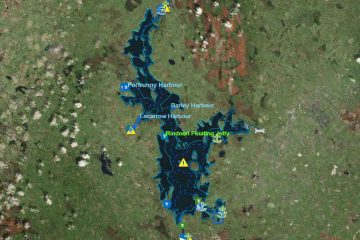 MARINE NOTICE, No. 77 of 2022
Shannon Navigation
Lough Ree
Hexagon Shoal
Additional navigation markers
Waterways Ireland wishes to advise masters of vessels on the Shannon Navigation that 8 small green navigation markers will be installed at the Hexagon shoal from 01 August 2022 for a trial period. Four small markers will be installed on the north side of Marker 615 and four small markers installed on the east side of Marker 615. See chartlet below.
Waterways Ireland advises boaters to always use an up-to-date Navigation Guide when boating on the Shannon Navigation.
Waterways Ireland thanks its customers for their co-operation in relation to this matter.
P Harkin, Inspector of Navigation, 28 July 2022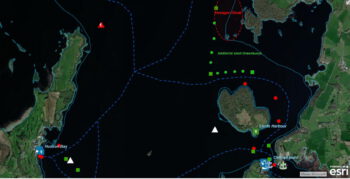 Lough Ree, Hexagon Shoal;  Zusätzliche Navigationsmarker
Waterways Ireland möchte die Kapitäne von Schiffen auf dem Shannon Navigation darauf hinweisen, dass ab dem 01. August 2022 probeweise 8 kleine grüne Schifffahrtszeichen an der Untiefe Hexagon installiert werden. Vier kleine Schifffahrtszeichen werden auf der Nordseite des Markers 615 und vier kleine Schifffahrtszeichen auf der Ostseite des Markers 615 installiert. Siehe nachstehendes Kartenblatt.
Waterways Ireland rät Bootsfahrern, immer einen aktuellen Navigationsführer zu benutzen, wenn sie auf dem Shannon Navigation fahren.
Waterways Ireland dankt seinen Kunden für ihre Kooperation in dieser Angelegenheit.