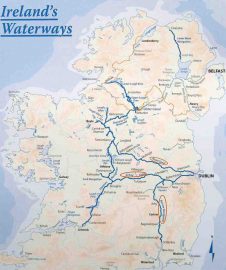 MARINE NOTICE, No. 23 of 2020
All Navigations
Service blocks will remain closed until further notice
Waterways Ireland wishes to advise all Masters of vessels and water users that Service blocks will remain closed until further notice across all navigations.
Waterways Ireland is encouraging all Masters of vessels and water users on all navigations to continue to follow the guidelines which have been provided by the health authorities.
Waterways Ireland thanks all vessel owners and operators for their co-operation in relation to this matter.
P Harkin, Inspector of Navigation, 19 March 2020,087-9852324
Alle Navigationen
Serviceblöcke bleiben bis auf weiteres geschlossen
Waterways Ireland möchte alle Schiffskapitäne und Wassernutzer darauf hinweisen, dass die Serviceblöcke bis auf weiteres in allen Schifffahrtslinien geschlossen bleiben.
Waterways Ireland ermutigt alle Schiffskapitäne und Wassernutzer auf allen Schifffahrtswegen, sich weiterhin an die Richtlinien zu halten, die von den Gesundheitsbehörden bereitgestellt wurden.
Waterways Ireland dankt allen Schiffseignern und Betreibern für ihre Zusammenarbeit in dieser Angelegenheit.