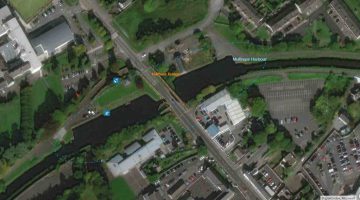 MARINE NOTICE, No 40 of 2021
ROYAL CANAL
Mullingar Harbour
Canoe Polo Events and Training
Waterways Ireland wishes to notify Masters and Owners of vessels that canoe polo events will take place in the Mullingar Harbour area over the following weekends:
4-25 July 2021
6-8 August 2021
4-5 September 2021
Waterways Ireland request that the polo pitch areas and harbour area be kept clear of all vessels at this time to facilitate the events.
Please note that the general harbour area will be in use for storage and preparations at this time.
Waterways Ireland apologies for any inconvenience caused to its users.
Patrick Harkin, Inspector of Navigation, 19 July 2021