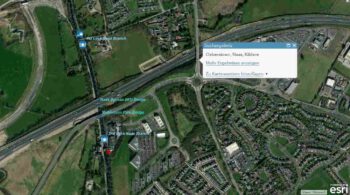 MARINE NOTICE, No. 101 of 2022
Grand Canal, Naas Branch
Lock N1 – Temporary closure
from Monday 03 October 2022 for 3 weeks (Mon – Fri only)
Waterways Ireland wishes to advise Masters of Vessels on the Grand Canal, Naas Branch that the navigation will be closed through Lock N1 for 3 weeks from Monday 3rd October (Mon – Fri only). This is to facilitate repair works to the adjacent Osberstown Bridge parapet.
Waterways Ireland thanks Master of Vessels for their understanding in relation to this matter.
P Harkin, Inspector of Navigation, Waterways Ireland, 03 October 2022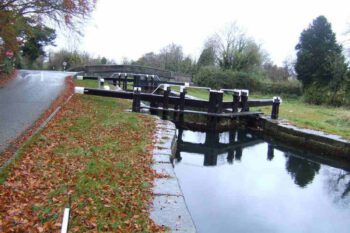 Grand Canal, Naas Branch, Lock N1 – Vorübergehende Schließung ab Montag, den 03. Oktober 2022 für 3 Wochen (nur Mo – Fr)
Waterways Ireland möchte die Schiffsführer auf dem Grand Canal, Naas Branch, darauf hinweisen, dass die Schifffahrt durch die Schleuse N1 ab Montag, dem 3. Oktober, für drei Wochen (nur Mo – Fr) geschlossen wird. Dies geschieht, um Reparaturarbeiten an der angrenzenden Osberstown Bridge zu ermöglichen.
Waterways Ireland dankt Master of Vessels für ihr Verständnis in dieser Angelegenheit.